Drug pricing legislation has attempted to deal with the cost of care.  Pharmaceutical cost transparency bills have been introduced in several state legislatures in the last year. New York's pharmaceutical cost transparency act, following California, Oregon, Massachusetts, North Carolina, and Pennsylvania is New York Senate bill 5338 introduced by Senator Ruben Diaz.  The bill focuses on actual costs for the drug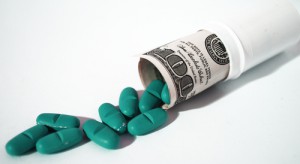 including average wholesale price and the cost of clinical trials.
Absent from the bill is any inclusion of language regarding when it is deemed medically necessary, or the policies of health plans to reimburse for the drug.
According to an article in the Financial Times, "For more than four decades, financial markets and the regulations that govern them were underpinned by what is known as the efficient markets hypothesis. All that changed after the financial crisis.  First expounded by the economist Eugene Fama in 1970, the theory holds that investors respond rationally to publicly available information. It also assumes that market prices for assets incorporate all the publicly known information about a security and that when prices are too high given expected returns, rational investors sell."
INEFFICIENT MARKETS THEORY
The inefficient markets theory is being reconsidered after the 2007 financial crisis in the U.S.   Is it enough to provide the public with data on the cost of a service or alternative ways to purchase it?   In healthcare the intersection of price, quality and sources of suppliers alone does not determine whether pricing is appropriate.  Medical necessity, a complex method of determining whether a product or service should be used is also a factor.   Medical necessity is used by payors, including private insurance, Medicare and Medicaid to determine whether a medical procedure should be provided at all.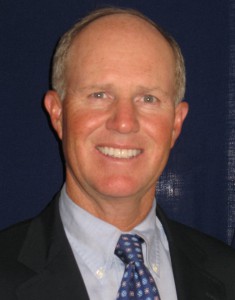 EXISTING METHODS TO MITIGATE MEDICAL COST  Drug pricing legislation has already led to mechanisms such as IPPS and OPPS (inpatient and outpatient prospective payment system) to add a relative weight to the cost of care based on local wage price indices published by CMS as well as patient condition, complexity and cost of delivering care.   Drug Pricing Legislation is a silo that has not been considered in-depth alone side other models. Episodic care uses Diagnosis Related Groupings (DRGs) for inpatient medical services, and for outpatient services the OPPS adjusts prices nationally.  However, these indices only adjust prices along a baseline and assume that the baseline price is reasonable and necessary.  Other methods must be used to establish reasonable and necessary criteria.  Having enough data about the patient condition and associating the patient condition via a detail diagnosis with appropriate medical procedures is important.  New data types and new business frameworks have also been proposed including:
The international classification of diseases, tenth edition from the World Health Organization (ICD-10) is one component of new digital data scaffolding being built in the U.S. health care industry to address this issue.
Value based care structures such as Medicare Advantage (Medicare Part C), Accountable Care Organizations (ACOs), as well as Patient Centered Medical Homes are experiments to address price-value relationships.
GOVERNMENT HEARINGS AND LEGISLATION REGARDING HEALTH CARE PRICE TRANSPARENCY
Government inquiries and efforts to regulate drug pricing in include these drug pricing legislation initiatives:
H.R. 4700, the Transparency in All Health Care Pricing Act of 2010 ;
H.R. 2249, the Health Care Price Transparency Promotion Act of 2009 ;
H.R. 4803, the Patients' Right to Know Act : hearing before the Subcommittee on Health of the Committee on Energy and Commerce, House of Representatives, One Hundred Eleventh Congress, second session, May 6, 2010
Price transparency : hearing before the Subcommittee on Health of the Committee on Ways and Means, U.S. House of Representatives, One Hundred Ninth Congress, second session, July 18, 2006
CONCLUSION Drug pricing legislation has led to complexity and it is not clear that it has resulted in transparency.
According to testimony at a hearing on July 18, 2006 before the House Ways and Means Committee, "Since price is not the only thing to be considered, quality is to be considered; and there are lots of other things—quality of communication with physicians and quality of services and so on. So, this is only one piece, never to be mistaken for the whole."   When and how is quality being measured and what are the meaningful differences in these measures?   Also, is it only that the price and quality of a medical service are at issue?  In the end, determining whether medical procedures should be provided at all is important from a perspective of patient satisfaction, efficacy and new value based care tenets of the Affordable Care Act.  Granted, quality is important, but if the U.S. patient population is paying significantly more than the rest of the world's population for the same drug, perhaps cost transparency should be a priority.  Increasingly, the answer will lie in data-driven healthcare.
Related Posts
Drug Pricing and Classification Systems
American Health Care Act DOA. What Does it Mean for Medical Cost Litigation?
Secretary Tom Price Explains American Health Care Act
Expert Witness