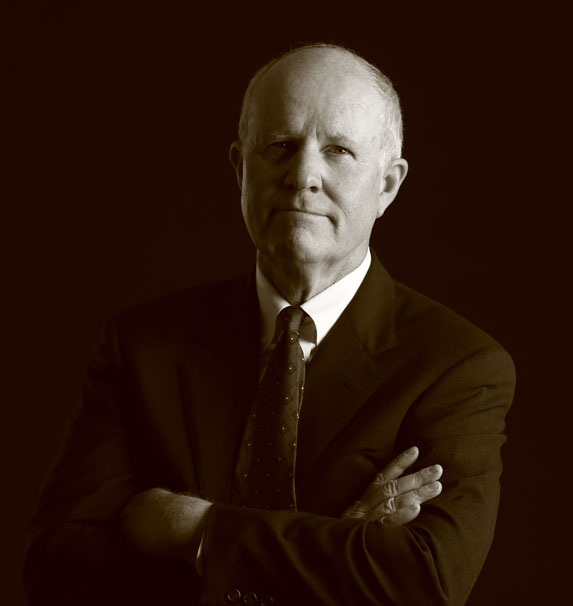 Controlled Substances Act
Maintaining Effective Controls to Stop Drug Diversion
The Controlled Substances Act sets Standards that opioid distributors must follow. It was designed to halt the "widespread diversion of [controlled substances] out of legitimate channels into the illegal market." 208 H.R. Rep. No. 91-1444, reprinted in 1979 U.S.C.C.A.N. at 4572.   The Controlled Substances Act along with its implementing regulations, impose duties on opioid distributors to maintain effective controls against the diversion of prescription opioids, and to report and take steps to halt suspicious orders of prescription opioids."
Provide Effective Controls
Each registrant to distribute Schedule II controlled substances must register with the D.E.A. See 21 U.S.C. § 822(a)(1); 21 U.S.C. § 823(b), (e); 28 C.F.R. § 0.100. As registrants, Defendants are required to "provide effective controls and procedures to guard against theft and diversion of controlled substances." 21 C.F.R. § 1301.71(a). They are required to "design and operate a system to disclose . . . suspicious orders of controlled substances." 21 C.F.R. § 1301.74(b). Defendants were further required to take steps to halt suspicious orders. Defendants violated their obligations under federal law.
Effective Controls to Identify Suspicious Orders, Reporting, Refuse to Distribute
The C.S.A. has, in summary, five legal obligations contained in the Controlled Substance Act and D.E.A.
The regulations relate to the identification and reporting of suspicious orders by 'registrants'[1] ,'
The obligation to:
maintain effective controls[2] against diversion,
to conduct due diligence,
to design and operate a system to identify suspicious orders for the registrant,
to report suspicious orders (the reporting requirement), and
to refuse to distribute controlled substances that are likely to be diverted into illegitimate channels (the shipping requirement).
The purpose of identifying and reporting suspicious orders to D.E.A. is to provide D.E.A. investigators in the field with information regarding potential illegal activity in an expeditious manner." [3]
Failure to Perform an Analysis is a Failure to 'Maintain Effective Controls'
"In addition, registrants' responsibility does not end merely with the filing of a suspicious order report. [emphasis added]
"…Registrants must conduct an independent analysis of suspicious orders prior to completing a sale to determine whether the controlled substances are likely to be diverted from legitimate channels. Reporting an order as suspicious will not absolve the registrant. [emphasis added] of responsibility if the registrant knew, or should have known, that the controlled substances were being diverted. [emphasis added] …"
Registrants that routinely report suspicious orders yet fill these orders without first determining that order is not being diverted, may be failing to maintain effective controls against diversion; and failure to maintain effective controls [emphasis added] against diversion is inconsistent with the public interest as that term is used in the C.S.A. and may result in the revocation of the registrant's D.E.A. Certificate of Registration."[4]
Recent Measures by D.E.A. to Improve the Reporting and Controls, Public Comments by Registrants, Public Statements by Defendants
On November 2, 2020, the D.E.A. published a Notice of Proposed Rule Making (N.P.R.M.) 85 FR 69282, 21 CFR 1300 and, 21 CFR 1301.[5]
The N.P.R.M. in part reiterates the C.S.A. Standards and then discusses shortfalls in what registrants have done to comply with the Standards regarding controls, reporting and deficiencies in subsequent actions taken.
"The proposed rule will implement the Preventing Drug Diversion Act of 2018 (P.D.D.A.) and clarify the procedures a registrant must follow for orders received under suspicious circumstances, referred to as "O.R.U.S.C.s." There are four key regulatory changes being proposed by D.E.A.: (1) new definitions, (2) expansion of the types of registrants required to report, (3) procedures for identifying and reporting suspicious orders, and (4) reporting and record keeping requirements."
D.E.A.'s implementation of the P.D.D.A. included its establishment of a centralized database for collecting reports of suspicious orders, also known as the Suspicious Orders Report System (S.O.R.S.). The database, which closely resembles the Automation of Reports and Consolidated Information Systems (A.R.C.O.S.) and can be accessed using the same login information, was launched by D.E.A. on October 23, 2019
Implementing Effective Controls
What data could to perform Effective Controls or diligence in a specific geography
Data, Methods Reasonably Available to 'Registrants'
Accessible Data to Implement and Meet Controls, Diligence, Investigation, Reporting Standards
Much of the 'controls' language regarding Registrants is supply-chain related rather than individual patient-related, which is ironic since the goal of curtailing drug diversion is to reduce the impact on individuals who may be or become substance abusers.
Community Impact, Oversight, Engagement – Sequalae of Opioid Substance Use Disorder
Data illuminating the sequelae[6] of opioid related substance use disorder in a patient population exists.  This can be used, for example to examine the comorbid conditions caused by opioid abuse and gauge the impact on the population in a community of opioid substance use disorder. For example:
ICD-10 CM diagnosis code: T40.2X1S
Diagnosis description: "Poisoning by other opioids, accidental (unintentional), sequela"[7]
Population Health Analytics – Diagnosis by Geographic Region vs. Control Region
Compare diagnoses of patients in geographies adjusting for population characteristics for diagnoses such as ICD-10 Coded F11.23 (ICD-9 code 2929) Opioid dependence with withdrawal.
Prescribers
Various modalities of data analytics and raw information exist that could be used for controls and investigations as well as potential reporting
Prescriber Oversight and Engagement Opportunities
Prescribing Activity Therapeutic Category or Class
Examining prescribing activity for drugs in these classes in a specific geography can be helpful as well:
Analgesics, long lasting
Analgesics, short acting
Top Prescribers of Opioid Analgesics
Examining prescribing data by the identity of the prescriber, product (brand name) generic drug name, city, State, hospital affiliation and other data such as NDC code can be used for relatively high specificity of prescribing information.
Mitigating Clinical factors such as administration via injection for chronic pain can be examined.
Physician Engagement – Top Incidences of Opioid Related Conditions by Provider
Incidence of opioid related conditions by prescriber can also be an opportunity to examine improper prescribing as well as diversion.  Documentation of medical necessity is also important. Analgesic products prescribed can have multiple routes of administration
For example, the product SUBSYS is a sublingual spray for breakthrough pain in cancer patients.[8]   Fentanyl can also be supplied as lozenges, sublingual tablets, transdermal patches, and injectable formulations.[9]
Physician and First Responders for Overdoses – Opioid Related Conditions by Treating Physician
Emergency diagnosis data where a patient presented in the emergency room with opioid related conditions can be tracked by geography, by time compared to other regions to create a normalized alert system.
Retrospective Diagnoses
We have developed a list of over 80 conditions that can be found in a patient population that are readily available in claim data.
Prospective Diagnoses
Prospective Diagnoses allow one to examine the propensity of a population to experience negative impacts of opioid substance use disorders, sequela and comorbidities.   Examples of these diagnoses include:
Z81 Family history of mental and behavioral disorders
More specifically:
Z81.3 – Family history of other psychoactive substance abuse and dependence
Conditions classifiable to
F11.1 Opioid abuse
F11.2 Opioid dependence
F11.9 Opioid use, unspecified
Medicare and other insurance covers monitoring for substance abuse.
Medicare Local Coverage Determinations (LCD)s contain detail guidance.
Sources and citations
[1] registrants are those entities authorized to distribute controlled substances
[2] The DEA implements and enforces Titles II and III of the Comprehensive
Drug Abuse Prevention and Control Act of 1970 (Pub. L. 91-513), as amended.
Titles II and III are known as the "Controlled Substances Act" and the
"Controlled Substances Import and Export Act", respectively, and are
collectively referred to as the "Controlled Substances Act" or "CSA" for purposes
of this document.  The CSA is codified at 21 U.S.C. 801-971.  The DEA publishes
implementing regulations for these statutes in Title 21 of the Code of Federal
Regulations (CFR), chapter II.
[3] Suspicious Orders of Controlled Substances, DEA, published 11/2/2020
[4] Id.
[5] https://www.regulations.gov/document/DEA-2021-0003-0001
[6] Sequela: "A pathological condition resulting from a prior disease, injury, or attack. As for example, a sequela of polio. Verbatim from the Latin "sequela" (meaning sequel). Plural: sequelae."
[7] American Academy of Family Physicians, (AAFP). Treating Opioid Use Disorder as a Chronic Condition, page 16.  See
https://www.aafp.org/dam/AAFP/documents/patient_care/pain_management/OUD-Chronic-Condition.pdf
[8] https://dailymed.nlm.nih.gov/dailymed/lookup.cfm?setid=18a413e9-11e0-4a8f-86c0-d33b37b7b771
[9] https://www.deadiversion.usdoj.gov/drug_chem_info/fentanyl.pdf