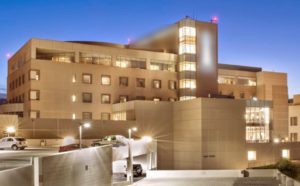 Medicare Inpatient Rehabilitation Facility (IRF) Coverage
Medicare Part A (Hospital Insurance) covers medically necessary care that insured patients receive in an inpatient rehabilitation facility or unit (' inpatient 'rehab facility, IRF, acute care rehabilitation center, or rehabilitation hospital). A physician must certify that you have a covered medical condition that requires intensive rehabilitation, continued medical supervision, and coordinated care that comes from your care team of physicians and therapists working together.
In 2013, according to MedPac, Medicare spent $6.8 billion on fee-for-service inpatient rehabilitation facilities care provided in about 1,160 IRFs nationwide. About 338,000 beneficiaries had more than 373,000 IRF stays. On average, sixty-one percent of IRF discharges are Medicare insureds.
Medicare Inpatient Coverage and Insured Out of Pocket Costs
A beneficiary pays different amounts for each episode of care during each benefit period:
Days 1-60 – set deductible.*
Days 61-90: daily coinsurance
Days 91 or more days: coinsurance per each "lifetime reserve day" after 90 days for each benefit period (up to 60 days).
Each day after lifetime reserve days, the Medicare insured bears all other costs.
*A Medicare insured does not have to pay a deductible for the care received in the inpatient rehabilitation facility if already charged a deductible for the care in a prior hospitalization within the same benefit period.
Medicare Covered Rehabilitation Services
Inpatient rehabilitation covers insureds who are recovering from a high acuity condition that requires surgery, for certain illnesses, or an injury. Services include therapy programs, physician supervision, and doctors and therapists who provide coordinated care.
Medicare rehabilitation services covers:
Physical therapy, occupational therapy, and speech-language pathology
Semi-private rooms and meals
Nursing services
Medications
Other services and supplies
Medicare does not cover:
Private nursing
Phone or television in your room if there is an additional charge for it
Personal items (unless provided as part of hospital admission at no extra charge).
A private room, unless there is physician documentation of the medical necessity
Inpatient Diagnoses and Episodic Codes for Inpatient Rehabilitation Facilities
1.     Rehabilitation with comorbid conditions / major comorbid conditions
2.     Rehabilitation without comorbid conditions / major comorbid conditions
3.     Alcohol/drug abuse or dependence with rehabilitation therapy
4.     Alcohol/drug abuse or dependence without rehabilitation therapy, with major comorbid conditions
5.     Alcohol/drug abuse or dependence without rehabilitation therapy, without major comorbid conditions
Types of Inpatient Rehabilitation Facilities
Profit levels vary based on several factors, including bed size. See also long-term care hospitals and post-acute care hospitals.
For-profit
Not for profit
The Joint Commission recognizes disease-specific care, integrated care, cardiac care, total hip, tobacco, psychiatric, memory care.
Applicable Facility by Condition
An inpatient rehabilitation facility may be indicated for patients with complex medical conditions who require intense medical rehabilitation. If the patient does not have a complex condition or requires only basic rehabilitative support, a skilled nursing facility may be appropriate.
Examples of Conditions Treated by Inpatient Rehabilitation Facilities
Stroke
Nervous system disorder (excluding stroke)
Brain disease or condition (non-traumatic)
Brain injury (traumatic)
Spinal cord disease or condition (non-traumatic)
Spinal cord injury (traumatic)
Hip or femur fracture
Hip or knee replacement, amputation or other bone or joint condition
Medicare Coverage Determinations
There are over ninety (90) Medicare Local Coverage determinations that pertain to the new ICD-10 diagnosis coding standard. These policies (sometimes called Local Coverage Determinations or LCDs) apply to various patient conditions, in different Medicare Administrative Contractor jurisdictions and services including but not limited to:
Cardiac rehabilitation
Cognitive rehabilitation
Nerve conduction rehabilitation
Low vision
Speech pathology
Nerve blocks
Pulmonary stress testing
Wound care rehabilitation
Respiratory rehabilitation
Lung volume reduction
Biofeedback
Vestibular and audiologic
Psychiatric
Lower limb prosthesis
Occupational therapy
Physical therapy
Home health therapy
Swallowing studies
Barium swallow studies
Dysphasia
Ophthalmic
Somatosensory
Infrared coagulation of hemorrhoids
Pelvic floor dysfunction
Lumbar spinal fusion
Medicare Facility and Conditions of Participation
To qualify as an IRF for Medicare payment, facilities must meet the Medicare IRF classification criteria.
The first criterion is that providers must meet Medicare conditions of participation for acute care hospitals. They must also:
Supply a preadmission screening to determine that each prospective patient is likely to benefit significantly from an intensive inpatient rehabilitation program;]
Provide patients with close medical supervision and provide rehabilitation nursing, physical therapy, and occupational therapy, and, as needed, speech-language pathology and psychological (including neuropsychological) services, social services, and orthotic and prosthetic devices.
Maintain a medical director of rehabilitation with training and experience in rehabilitation. The medical director must provide services in the facility on a full-time basis for freestanding IRFs, or for a minimum of 20 hours per week for hospital-based IRF units.
Ensure that a coordinated interdisciplinary team is used, that is led by a rehabilitation physician. This must include a team composed of a rehabilitation nurse, a social worker or case manager, and licensed therapist from each therapy discipline involved in the patient's treatment
The compliance threshold requires that no less than 60 percent of all patients admitted to an IRF have as a primary diagnosis or comorbidity at least 1 of 13 conditions specified by CMS.[iii] The intent of the compliance threshold is to distinguish IRFs from acute care hospitals. If an IRF does not meet the compliance threshold, Medicare pays for all its cases based on the inpatient hospital prospective payment system rather than the IRF PPS (Prospective Payment System).
IRF Quality Measures
MedPac tracks measures of inpatient rehabilitation facility quality. These are:
risk-adjusted facility discharge to the community,
risk-adjusted discharge to skilled nursing facilities (SNFs), and
potentially avoidable readmissions to acute care hospitals.
measures of change in patients' motor function and cognition during their IRF stay
Long-term Acute Care Hospital vs. IRFs
Long-term Acute Care Hospital serves patients who still need a high level of complex care. The LTACH serves patients who do not need to stay in the hospital in the intensive care unit (ICU) or emergency treatment because they have been stabilized or are stable but still require. See Medicare coverage determinations for specifics.
Examples of patients who need LTACH are complex wound or burn care, severe brain injuries, respiratory therapy, or ventilator weaning. Patients who need intravenous medications or fluids or receive their nutrition through a feeding tube require an LTACH.
Coverage rules are complex; see Medicare Coverage Determinations for details.
Skilled Nursing Facility (SNFs) vs. IRFs
A skilled nursing facility may be indicated for patients who need assistance with managing daily needs. These may include getting dressed, and bathed, and using the toilet. SNFs provide specific medical care in response to health conditions, injuries, and procedures. SNFs provide continuing care for patients who are recovering from heart attacks or shock, hip or femur fractures or surgeries, joint replacements, sepsis, and kidney, and urinary infections.
For Medicare coverage into a skilled nursing facility, a Medicare beneficiary must commit to receiving one- and one-half hours of therapy per day.
Coverage rules are complex; see Medicare Coverage Determinations for details.
[i] Vertebroplasty is a procedure in which a special cement is injected into a fractured vertebra — with the goal of relieving your spinal pain and restoring your mobility. Not all people with fractured vertebrae are candidates for the procedure, however.
[ii] Kyphoplasty is a vertebral augmentation surgery to treat fractures in the vertebra. These fractures may occur because of conditions such as osteoporosis or trauma. Vertebroplasty is a similar technique. Both procedures involve injecting acrylic bone cement into the fracture through a hole in the skin.
[iii] The 13 conditions are stroke; spinal cord injury; congenital deformity; amputation; major multiple trauma; hip fracture; brain injury; neurological disorders (e.g., multiple sclerosis and Parkinson's disease); burns; three arthritis conditions for which appropriate, aggressive, and sustained outpatient therapy has failed; and hip or knee replacement when bilateral, the patient's body mass index is greater than or equal to 50, or the patient is age 85 or older.
Related topics