Section 1886(s)(4)(C) of the Social Security Act, amended by sections 3401(f) and 10322(a) of the Affordable Care Act requires IPFs to report quality data for 6 quality measures starting in fiscal 2013 for Medicare beneficiaries.   Beginning in FY 2015, two quality measures are added.   Failure to comply with these regulations will result in a 2 percent reduction to the applicable base rate for IPFs.  (Source: Medicare Learning Network publication Inpatient Psychiatric Facility Prospective Payment System).
A Behavioral specialty provider recently stated, "…we don't use DRGs we use Inpatient Psychiatric Facility Prospective Payment System (IPF PPS)."  In fact, the facility is indeed using DRGs. According to CMS:
[fusion_builder_container hundred_percent="yes" overflow="visible"][fusion_builder_row][fusion_builder_column type="1_1″ background_position="left top" background_color="" border_size="" border_color="" border_style="solid" spacing="yes" background_image="" background_repeat="no-repeat" padding="" margin_top="0px" margin_bottom="0px" class="" id="" animation_type="" animation_speed="0.3″ animation_direction="left" hide_on_mobile="no" center_content="no" min_height="none"]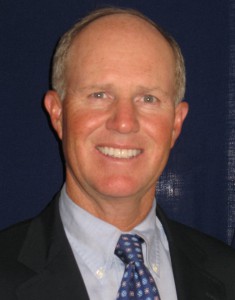 …IPF PPS, Federal per diem rates include inpatient operating and capital-related costs (including routine and ancillary services) and are determined based on:

Geographic factors:

A hospital wage index value is assigned to account for geographic differences in wage
The non-labor-related portion accounts for higher cost of living for IPFs located in Alaska and Hawaii;

Patient characteristics:

Medicare Severity-Diagnosis Related Group (MS-DRG) classification;
Age;
Presence of specified comorbidities; and
Length of stay; and

Facility characteristics:

A 17 percent payment adjustment for rural facilities due to their higher costs; and
Teaching hospitals receive payment to account for indirect medical education costs…
Why does this matter in the context of ICD-10?   The quality measures will be based on diagnosis and procedures coded in ICD-10 beginning October 1, 2015.
For more information on behavioral health, ICD-10, DSM-5 and DSM-IV see related blog posts.
Related Posts
[/fusion_builder_column][/fusion_builder_row][/fusion_builder_container]