[fusion_builder_container hundred_percent="yes" overflow="visible"][fusion_builder_row][fusion_builder_column type="1_1″ background_position="left top" background_color="" border_size="" border_color="" border_style="solid" spacing="yes" background_image="" background_repeat="no-repeat" padding="" margin_top="0px" margin_bottom="0px" class="" id="" animation_type="" animation_speed="0.3″ animation_direction="left" hide_on_mobile="no" center_content="no" min_height="none"]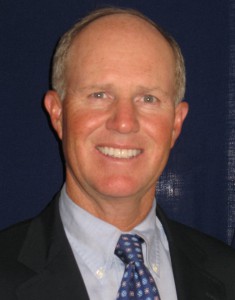 In health care expert witness work regarding the usual customary and reasonable cost of care, medical coding and billing, HIPAA Privacy, HITECH Act, and cost of future care I receive questions regarding how to determine the value of not only historical care but future care.
No where else is this more true than when considering the Affordable Care Act.  In personal injury and medical malpractices cases, sometimes there is a question as to the value of future care for patients (also known as 'life care plans').  The Patient Protection and Affordable Care Act ("PPACA," or Affordable Care Act, or "Obama Care") as it is sometimes known has several provisions regarding care coverage and eligibility determinations.    Additionally, it may be prudent to consider the cost of care with respect to Medicaid expansion and also certain provisions for individuals with specific medical diagnosis or financial conditions.
Medical records, medical diagnosis codes and medical procedure codes for billing: Expert witnesses may need to consider medical records and patient coding as only part of the elements that should be considered.
Payors and insurance  policies: Many times for an expert witness, these factors must be considered when determining the best strategy for working with plaintiff's or defense counsel.    Additionally, risk adjusted (sometimes called value based care) under Medicare Part C and Accountable Care Organizations may also be a factor.
Medical specialties, and the payor policies for reimbursement within those specialties, whether orthopedics, cardiology, dental pain management, other surgical procedures, as well as long term care may be considerations.  These various procedures may be expressed as CPT codes, CDT ("D" codes), ICD-9, ICD-10, or Diagnosis Related Grouping (DRGs).
Diagnostic imaging: Various modalities of diagnostic imaging as well as the setting where these diagnostic imaging services were performed may also be factors (MRI, X-Ray, PET / CT Scan, etc.).  The charge components of diagnostic images are also factors.
Lab reports / pathology coding and the value of billed services
Geography and wage indices put forth by the office of management and budget and instantiated in CMS / Medicare rates may be factors.
Affordable Care Act repealed or not repealed: Even if parts of the Affordable Care Act were to be repealed, the industry best practices that have been instantiated by recent regulations may also be an important consideration.
Medical necessity, utilization management and other coverage determination factors put forth by medical opinions and medical policy of payors may be factors.
HIPAA, HITECH Act, in UCR determinations and discovery strategies.  There are unintended consequences of provisions of the statutes with regard to meaningful use of electronic health records and discovery, what disclosures are permissible under HIPAA, and the methods to calculate UCR when a patient has inpatient, outpatient including emergency room (level 1, level 2 etc.), recovery room costs, or specialized behavioral health or long-term care needs.
In conclusion, a skilled expert witness or expert consultant works in partnership with the litigation team to assist in various aspects of discovery and testimony whether in expert reports, depositions or in trial appearances.[/fusion_builder_column][/fusion_builder_row][/fusion_builder_container]