Meaningful Use and HITECH Act Expert witness work involves the Health Information Technology for Economic and Clinical Health (HITECH) Act created the Electronic Health Records (EHRs) Incentive Program under Medicare and Medicaid.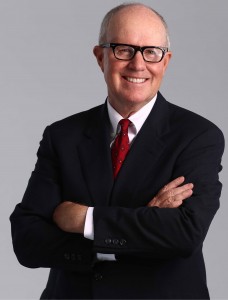 Both Centers for Medicare and Medicaid (CMS) and the Office of the Inspector General (OIG) of the U.S. Department of Health and Human Services (HHS) are conducting investigations into the attestations of eligible providers (EPs) or physicians and eligible hospitals (EPs) to determine if the documentation is accurate.
Several components of the attestation as well as the certification of the software version are important considerations when preparing to defend an audit.
HITECH also includes new provisions that impact the methods health care providers should you to safeguard information that may be examined if there is a HIPAA breach.   Mr. Arrigo has served as an expert witness and expert consultant on both HITECH Act and HIPAA Privacy and Security matters in state and federal court in several jurisdictions.
Meaningful Use Expert Witness HITECH Act Expert Witness Experience
Retained by U.S. Department of Justice in large scale investigation regarding meaningful use attestations and electronic health records vendors.
Retained by former RAND Economists and large market cap public health IT firm to provide testimony before U.S. Federal Trade Commission regarding anti-trust issues related to access to clinical data in patient records, charts, electronic health records to enable encoders and computer assisted coding to function; revenue cycle management impacts.  Testimony regarding reasons why medical coding and reimbursement is a matter of national economic importance
Retained by Defense in Federal investigation regarding electronic health records company and Eligible Hospital meaningful use attestations for Medicare and Medicaid.
Retained by Plaintiff in Meaningful Use dispute regarding failure to comply with contractual terms involving Meaningful Use, electronic health records implementation and lost stimulus funds.
Retained by Defense in Meaningful Use certification issues related to 2014 Edition Software certification and Meaningful Use Stage 2 certification.
Retained by Defense in Meaningful Use and HITECH Act Information Safeguards with respect to HIPAA breach via Patient Portal.
Related Articles
HITECH Act Expert Witness, Meaningful Use Expert Witness