Public Health Policy and Research
Click here for our Health Care Policy and Health Research, Health Social Media Practice.
Healthcare and IT Convergence Consultation

The inspiration for our name springs from the idea that we want to help build a system of integrated, better-coordinated, borderless health care. Today the health care delivery system creates siloes that do not efficiently work together to control cost and optimize services.
Our success stories with clients are the result of our superior service, unparalleled expertise, and process transparency.
We are an industry leader in the business of health care and IT convergence consulting, leveraging our deep health care domain expertise, strong global delivery methodology and partnerships with leading technology providers. Our end to end perspective starts with delivery of care to the patient. We understand the incentives, challenges and business models of the health care constituencies and trading partners.
We use business roadmap consulting and social media inside and outside of companies to help them socialize and embrace change.
We specialize in advising health plans, self-insured employers, hospital systems, ambulatory surgery centers, physician groups, pharmacy benefit managers, and investors in software as a services and healthcare IT solutions.
Our specialties include:
Changes in the way electronic health care data will be transmitted (changing from HIPAA 4010 to HIPAA 5010)
Changes in the medical diagnosis and procedure coding reimbursement standard (changing from ICD-9 to ICD-10 CM and ICD-10 PCS)
Meaningful Use of Electronic Health Records via Health Information Exchanges (HIE) for better coordination of care.
Quality Measures such as Healthcare Effectiveness Data and Information Set (HEDIS) Five Star Ratings for Medicare Advantage plans, and the national hospital value-based purchasing (VBP) program mandated by the Patient Protection and Affordable Care Act (PPACA) enablers for the Accountable Care Organization which rewards doctors for teamwork and patient outcomes.
The resulting risks and opportunities with respect to reimbursements, cash flow, operations, medical policy, and IT.
Clinical Systems Deployment and Medical Nomenclature which helps enable a common language and "reference data" for exchanging information among different standards such as SNOMED, ICD-9, ICD-10, NCPDP and other vocabularies.
We collaborate with clients to define a clear path, identify and remove roadblocks, focus on tangible results, and produce long-term value. We focus on how companies can maximize their organizational effectiveness. We help clients address organizational challenges, clarify desired outcomes, and leverage their most valuable asset, their people by helping to create a shared vision of success within teams.
Health Care Expertise
Our leadership team has over 200 years of collective experience in healthcare, serve in leadership roles with some of the most important national and state medical standards groups, HIE groups, and has touched on the work of or directly worked for over 200 providers and payers. Our references include some of the largest and best-known health care organizations in the U.S.
We specialize in advising Medical Groups (IPAs, large physician groups), Hospital systems, and Health Plans (payors) in the business, revenue and reimbursement, IT, and medical policy impacts of health care reform and CMS regulations.
Payors and Providers – HIPAA 5010 and ICD-10
In addition, we are engaged in HIPAA 5010 and ICD-10 assessments and implementation plans for healthcare payers and providers. We have subject matter experts in physician office systems, coding and workflows, clinical case management, data, medical management, revenue and reimbursement issues, claims systems, and corporate governance.
Click here to read more about 5010 and ICD-10 migration services.
Medical Practice Management Groups, IPAs, Physicians
Currently our team is engaged in training Health Information Technology Regional Extension Centers (RECs) best practices in EHR adoption, meaningful use, and provider support. We bring experience using a vendor-neutral selection and implementation methodology based on EHR and practice management implementations in solo practices to multi-specialty, multi-location experiences in oncology, cardiology, nephrology, gastroenterology and community health centers.
The benefit of being agnostic and vendor–neutral is that we can be completely direct with clients on what needs to change to adopt new standards.
Quality Measures
We are subject matter experts in Evidence–Based Medicine, Coordination of Care, Health Analytics, Clinical Case Management, Patient Safety, NCQA, HEDIS, and CMS Five Star Quality measures, and the national hospital value-based purchasing (VBP) program mandated by the Patient Protection and Affordable Care Act (PPACA).
Meaningful Use
Deploying electronic medical records (EMR) and other digital health technologies requires much more than just hardware and software. Making the transition to a digital workplace requires a high level of expertise in helping companies change the way their people do business with change management, process improvement, as well as the as is and to be process design and system requirements, and security.
Understanding how Health Information Exchanges (HIEs) and electronic medical records need to work together is an important perspective we bring.
HIPAA EMR / EHR Consulting with ICD-10 & HIE Perspective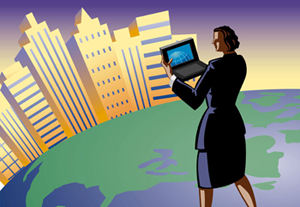 Understanding the payor perspective when implementing hospital EMR / EHR systems is important because at the point of care, there are so many new developments in diagnosis and procedure coding. Billing and other core components of Medical Practice Management systems will be impacted, and as providers move to EHRs, we can help lay a roadmap for the future regarding ICD-10, Health Information Exchanges (HIEs, and how to accomplish Meaningful Use.
Led multiple EHR implementation projects for hospital systems.
Created and maintained training courses to further the technical education of customers in software development practices, and reporting methodology.
Our experience includes full life cycle implementations of Epic, Sage Intergy, NextGen, GE, Allscripts, eMDs, AdvancedMD, eCast, Varian, Elekta, and a host of oncology–specific systems
Payor Claims Systems
Led multiple

Facets

payor implementations. Developed Financial Applications around Billing, Revenue Category Calculation and Capitation. Extensive work in

Facets

data modeling and database tables, as well as Diamond and other custom solutions.
Claims management & adjudication advisory
Claims process modeling and process improvement including Enrollment, Billing, EOB, Customer Service and all impacted areas
Expertise in market leading claims systems software & solutions
Payor and Provider Process Improvement
We provide managers with proven quality solutions that balance the costs and risks of technology development while improving overall quality and competitiveness.
Medical Device and Embedded Systems Development
The bioengineering professionals at our firm are experts in medical device development including requirements, interfacing with product planning, quality assurance, and product lifecycle development. We have seasoned professionals who have worked for some of the largest house hold names in the industry and have a proven track record of success.
Quality Management & Validation for Patient Safety
We bring world-class quality assurance methodologies, tools and facilities, experienced organizational advisory, and sophisticated risk assessment together to provide critical bottom line focused decision making ability. Our business process engineering professionals and methodology bring an end-to-end, top-to-bottom approach to managing a product's quality. For information on our practice, click here.
Medical Concepts, SNOMED & ICD
Our team maintains a nomenclature engine for the Hospital Information Systems. The clinical concepts vocabulary is structured as a directory in the first beta release of our vocabulary server project (http://www.vocabularyserver.net)
The nomenclature system (inspired by SNOMED) designed to provide operational cross-references between various medical nomenclature and classification systems. It is also connected to the metadata dictionaries, thus providing an effective knowledge model for the system. It was designed to support the requirements of a national health project, which mandated rigorous and standardized terminology.
The concepts provide decision support services, including defensible inferences based on efficient joins between clinical data and nomenclature subsumption structures. It is set up to be regularly updateable by additional content from the various standards bodies. Elaborate ICD-9, ICD-10, and SNOMED translations are defined, and ICD-10 is being developed for the October 1, 2014 U.S. mandate.
U.S. ARRA Meaningful Use and Quality Measures
Our team helps clients conform to the American Recovery and Reinvestment Act of 2009 (ARRA) Quality Measures and Meaningful Use requirements. This includes data warehouse design, and rule-based measure population and other capabilities.
FDA Adverse Event Reporting, Pharmacovigilance
Our firm has reference accounts in the FDA Regulated Space for Adverse Event reporting system, and quality management related to compliance. Our team has developed projects on time, and on budget for some of the largest public firms in the U.S. in their field. Business process engineering and modeling is key to reducing risk and designing requirements for new methods and technologies to aid in compliance. Our team has extensive experience with health care providers, health care payers, medical device firms, and pharmaceutical firms in these areas.
Sarbanes Oxley Consulting Practice
Our regulatory and governance expertise was honed by performing SOX audits for Fortune 100 companies. We apply these same principles to our health care reform consulting practice. Gartner group states that the typical Sarbanes Audit is costing approximately $1 million per each $1 billion of revenue. No World Borders' team members recently delivered the audit consulting services to a $5 billion public firm.
Our professionals have worked with one of the leading public accounting firms on SOX projects and understand their approach and methodology. We are experts in the alignment of regulatory frameworks such as COSO and COBIT with the economic realities of public large–cap and mid–cap companies. For information on our practice, click here.
Service Oriented Architecture and Business Process Modeling
As health care companies redesign their systems to comply with HIPAA 5010, ICD-10, Meaningful Use and Electronic Health Records, major replacement and remediation efforts will create opporunities for agile IT architectures. An agile enterprise, an organization's ability to respond to or create change quickly and effectively, has many dimensions. The SOA Roadmap offering gives companies the ability to create an agile IT architecture. An agile IT architecture follows from five key principles:
Portability—reuse of existing and new applications across business lines
Platform independence—don't lock yourself in
Cross-platform interoperability—follow standards that take advantage of these principles
Productivity—work in an environment that promotes rapid reuse of components and artifacts
Scalability—be ready for what's next
Six Sigma, ITIL, & Lean Techniques
According to the Six Sigma Academy, Black Belts save companies approximately $230,000 per project and can complete four to 6 projects per year. General Electric, one of the most successful companies implementing Six Sigma, has estimated benefits on the order of $10 billion during the first 5 years of implementation.
Enterprise and Industry Architecture, Governance
Our process improvement team uses a methodology that provides a framework called The Open Group Architecture Framework (TOGAF). It provides a comprehensive approach to the design, planning, implementation, and governance of an enterprise information architecture. The architecture is typically modeled at four levels or domains; Business, Application, Data, Technology. A set of foundation architectures are used to enable the architecture team to envision the current and future state of the architecture.
It provides a framework to help organizations:
describe a method for defining an information system in terms of a set of building blocks
show how the building blocks fit together
use a set of tools to complete the architecture
use a common vocabulary
use recommended standards
use a list of compliant products that can be employed to implement the building blocks
[/fusion_builder_column][/fusion_builder_row][/fusion_builder_container]