What do we do regarding esoteric tests expert witness work?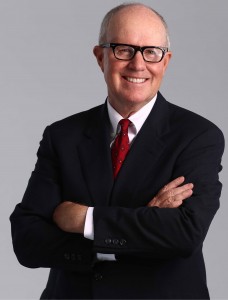 The esoteric tests expert witness work regarding coding and billing includes reviewing the test charge amounts versus national and regional charge averages, evaluating MUEs which are "Medically Unlikely Edits" as well as the cost of care based on national and regional rates.  In states where the standard allows experts to provide opinions on net reimbursement rates, 50th, 75th, and 90th percentile data may be presented.  Determining usual customary and reasonable costs for esoteric tests or any new area of medicine requires careful research to find data that represents the market rates in a specified A Core Based Statistical Area (CBSA). A CBSA is a U.S. geographic area defined by the Office of Management and Budget (OMB) that consists of one or more counties (or equivalents) anchored by an urban center of at least 10,000 people plus adjacent counties that are socioeconomically tied to the urban center by commuting..  Identification of providers who perform the tests in a similar time frame and setting may also be relevant.  Also, national correct coding initiative algorithms may be used to evaluate the tests versus national coverage determination and local coverage determination policies.
What is Esoteric Testing?
The analysis of 'rare' substances or molecules that are not performed in a routine clinical lab. Esoteric tests are the analysis of unique, "niche" assays not routinely performed in clinical laboratories as they often require specialized personnel. Some of these tests have been or are currently being analyzed using RIA (radioimmunoassay) technique which is both costly and time consuming.   All laboratories will benefit from volume increases due to both population growth and the aging population, an increase in the number of tests per patient, and an increase in esoteric and genomic tests which are part of the trend to customize treatments.  
Categories of Esoteric Test
Esoteric tests are generally considered to include Biochemical Genetics, Cytogenetics/FISH, Flow Cytometry, Microbiology, Molecular Genetic Pathology, RBC, Special Studies, Special Coagulation, and Virology.

See also our page regarding expert witness services for pathology coding and billing.
esoteric test opinions
Tests including: Biochemical Genetics, Cytogenetics/FISH, Flow Cytometry, Microbiology, Molecular Genetic Pathology, RBC, Special Studies, Special Coagulation, Virology
| Category | Description | Abbrev Code | CPT |
| --- | --- | --- | --- |
| Red Blood Cell (RBC) Special Studies Laboratory | ADENOSINE DEAMINASE (ADA), BLOOD, QUANTITATIVE | ADAQ | 82657 |
| Red Blood Cell (RBC) Special Studies Laboratory | EMA (EOSIN-5-MALEIMIDE) BY FLOW CYTOMETRY | EMA | |
| Red Blood Cell (RBC) Special Studies Laboratory | GLUCOSE-6-PHOSPHATE DEHYDROGENASE, QUANTITATIVE, WHOLE BLOOD | G6PDQT | |
| Red Blood Cell (RBC) Special Studies Laboratory | HEMOGLOBIN F QUANTITATIVE | HGBFQ | |
| Red Blood Cell (RBC) Special Studies Laboratory | HEMOGLOBIN QUANTITATION / FRACTIONATION BY CAPILLARY ZONE ELECTROPHORESIS | HGBQ | |
| Red Blood Cell (RBC) Special Studies Laboratory | HEMOGLOBIN S QUANTITATIVE | HGBSQ | |
| Red Blood Cell (RBC) Special Studies Laboratory | OSMOTIC FRAGILITY, RBC | OF | |
| Red Blood Cell (RBC) Special Studies Laboratory | PURINE NUCLEOSIDE PHOSPHORYLASE (PNP) QUANTITATIVE | PNPQ | |
| Red Blood Cell (RBC) Special Studies Laboratory | RBC ENZYME PANEL | RBCENZ | |
| Metabolic diseases : defects in the biochemical pathways of amino acids, organic acids, fatty acids and carbohydrates. | ACYLCARNITINE PROFILE, QUANTITATIVE | ACYLP | 82017 |
| Metabolic diseases : defects in the biochemical pathways of amino acids, organic acids, fatty acids and carbohydrates. | AMINO ACIDS, BLOOD SPOT | AABS | |
| Metabolic diseases : defects in the biochemical pathways of amino acids, organic acids, fatty acids and carbohydrates. | AMINO ACIDS, QUANTITATIVE, CSF | AACSF | |
| Metabolic diseases : defects in the biochemical pathways of amino acids, organic acids, fatty acids and carbohydrates. | AMINO ACIDS, QUANTITATIVE, PLASMA | AAP | |
| Metabolic diseases : defects in the biochemical pathways of amino acids, organic acids, fatty acids and carbohydrates. | AMINO ACIDS, QUANTITATIVE, URINE | AAUR | |
| Metabolic diseases : defects in the biochemical pathways of amino acids, organic acids, fatty acids and carbohydrates. | BIOTINIDASE | BTDASE | |
| Metabolic diseases : defects in the biochemical pathways of amino acids, organic acids, fatty acids and carbohydrates. | BRANCHED CHAIN AMINO ACIDS | BCAA | |
| Metabolic diseases : defects in the biochemical pathways of amino acids, organic acids, fatty acids and carbohydrates. | CARNITINE, FREE AND TOTAL, PLASMA/SERUM | CARN | |
| Metabolic diseases : defects in the biochemical pathways of amino acids, organic acids, fatty acids and carbohydrates. | CARNITINE, FREE AND TOTAL, URINE | UCARN | |
| Metabolic diseases : defects in the biochemical pathways of amino acids, organic acids, fatty acids and carbohydrates. | METHYLMALONIC ACID, SERUM | MMAS | |
| Metabolic diseases : defects in the biochemical pathways of amino acids, organic acids, fatty acids and carbohydrates. | MUCOPOLYSACCHARIDES, TLC, URINE | MPSTLC | |
| Metabolic diseases : defects in the biochemical pathways of amino acids, organic acids, fatty acids and carbohydrates. | MUCOPOLYSACCHARIDES, URINE, QUANTITATIVE | MPSQNT | |
| Metabolic diseases : defects in the biochemical pathways of amino acids, organic acids, fatty acids and carbohydrates. | OLIGOSACCHARIDES, TLC, URINE | OSTLC | |
| Metabolic diseases : defects in the biochemical pathways of amino acids, organic acids, fatty acids and carbohydrates. | ORGANIC ACIDS, QUALITATIVE, URINE | UORG | |
| Metabolic diseases : defects in the biochemical pathways of amino acids, organic acids, fatty acids and carbohydrates. | OROTIC ACID, URINE | UOROT | |
| Metabolic diseases : defects in the biochemical pathways of amino acids, organic acids, fatty acids and carbohydrates. | PHENYLALANINE AND TYROSINE | PHATYR | |
| Standard chromosomal (or cytogenetic) analyses performed on tissues, and Fluorescence in situ hybridization (FISH) | 13Q, FISH | CGFi 13Q | 88271 x 2, 88275 |
| Standard chromosomal (or cytogenetic) analyses performed on tissues, and Fluorescence in situ hybridization (FISH) | 1P/19Q DELETIONS IN OLIGODENDROGLIOMA | FISH GLIOMA | |
| Standard chromosomal (or cytogenetic) analyses performed on tissues, and Fluorescence in situ hybridization (FISH) | 4P- SYNDROME (WOLF-HIRSCHHORN SYNDROME), 4P16.3 | CGF MCDEL | |
| Standard chromosomal (or cytogenetic) analyses performed on tissues, and Fluorescence in situ hybridization (FISH) | 5P- SYNDROME (CRI DU CHAT SYNDROME), 5P15.2 | CGF MCDEL | |
| Standard chromosomal (or cytogenetic) analyses performed on tissues, and Fluorescence in situ hybridization (FISH) | 5Q, FISH | CGFi 5Q | |
| Standard chromosomal (or cytogenetic) analyses performed on tissues, and Fluorescence in situ hybridization (FISH) | 7Q, FISH | CGFi 7Q | |
| Standard chromosomal (or cytogenetic) analyses performed on tissues, and Fluorescence in situ hybridization (FISH) | ALK GENE REARRANGEMENT | FISH ALK | |
| Standard chromosomal (or cytogenetic) analyses performed on tissues, and Fluorescence in situ hybridization (FISH) | ANGELMAN SYNDROME (AS), 15Q11.2 (D15S10 DELETION) | CGF ANGLM | |
| Standard chromosomal (or cytogenetic) analyses performed on tissues, and Fluorescence in situ hybridization (FISH) | ARRAY COMPARATIVE GENOMIC HYBRIDIZATION (ACGH) | CGH GEN | |
| Standard chromosomal (or cytogenetic) analyses performed on tissues, and Fluorescence in situ hybridization (FISH) | BCL2 GENE REARRANGEMENT IN FOLLICULAR LYMPHOMA (FISH BCL2 ) | FISH BCL2 | |
| Standard chromosomal (or cytogenetic) analyses performed on tissues, and Fluorescence in situ hybridization (FISH) | BCL6, FISH | CGFi BCL6 | |
| Standard chromosomal (or cytogenetic) analyses performed on tissues, and Fluorescence in situ hybridization (FISH) | BCR/ABL GENE FUSION IN CML AND ALL, T(9;22)(Q34;Q11.2) | CGFi BCR | |
| Standard chromosomal (or cytogenetic) analyses performed on tissues, and Fluorescence in situ hybridization (FISH) | CCND1 GENE REARRANGEMENT (FFPE) | FISH CCND1 | |
| Standard chromosomal (or cytogenetic) analyses performed on tissues, and Fluorescence in situ hybridization (FISH) | CCND1/IGH GENE FUSION IN MANTLE CELL LYMPHOMA, T(11;14)(Q13;Q32) | CGFi MCL | |
| Standard chromosomal (or cytogenetic) analyses performed on tissues, and Fluorescence in situ hybridization (FISH) | CENTROMERE PROBES (CROSS SEX TRANSPLANT; ANAUPLOIDY) | CGFi ENUM | |
| Standard chromosomal (or cytogenetic) analyses performed on tissues, and Fluorescence in situ hybridization (FISH) | CHROM. #1 COPY NUMBER | CGFi 1Q1P | |
| Standard chromosomal (or cytogenetic) analyses performed on tissues, and Fluorescence in situ hybridization (FISH) | CHROMOSOME SPECIFIC SUBTELOMERIC PROBES | CGF MAR | |
| Standard chromosomal (or cytogenetic) analyses performed on tissues, and Fluorescence in situ hybridization (FISH) | CLL PANEL (+12, 11Q AND 13Q DELETION, 17P DELETION) [PERIPHERAL BLOOD PREFERRED] | CGFi CLL | |
| Standard chromosomal (or cytogenetic) analyses performed on tissues, and Fluorescence in situ hybridization (FISH) | CYTOGENETIC STUDY - AMNIOTIC FLUID | CG AMNIO | |
| Standard chromosomal (or cytogenetic) analyses performed on tissues, and Fluorescence in situ hybridization (FISH) | CYTOGENETIC STUDY, BLOOD (CANCER DX.) | CG BLD NEO | |
| Standard chromosomal (or cytogenetic) analyses performed on tissues, and Fluorescence in situ hybridization (FISH) | CYTOGENETIC STUDY, BLOOD, HIGH RESOLUTION | CG HI RES | |
| Standard chromosomal (or cytogenetic) analyses performed on tissues, and Fluorescence in situ hybridization (FISH) | CYTOGENETIC STUDY, BLOOD, ROUTINE / PERCUTANEOUS UMBILICAL BLOOD SAMPLING (PUBS) | CG BLOOD | |
| Standard chromosomal (or cytogenetic) analyses performed on tissues, and Fluorescence in situ hybridization (FISH) | CYTOGENETIC STUDY, BONE MARROW | CG BONE MRW | |
| Standard chromosomal (or cytogenetic) analyses performed on tissues, and Fluorescence in situ hybridization (FISH) | CYTOGENETIC STUDY, CHORIONIC VILLI | CG CVS | |
| Standard chromosomal (or cytogenetic) analyses performed on tissues, and Fluorescence in situ hybridization (FISH) | CYTOGENETIC STUDY, CHROMOSOME BREAKAGE FOR ATAXIA TELANGIECTASIA | CG ATAXIA | |
| Standard chromosomal (or cytogenetic) analyses performed on tissues, and Fluorescence in situ hybridization (FISH) | CYTOGENETIC STUDY, CHROMOSOME BREAKAGE FOR FANCONI ANEMIA | CG FANCONI | |
| Standard chromosomal (or cytogenetic) analyses performed on tissues, and Fluorescence in situ hybridization (FISH) | CYTOGENETIC STUDY, TISSUE, POC | CG TISS POC | |
| Standard chromosomal (or cytogenetic) analyses performed on tissues, and Fluorescence in situ hybridization (FISH) | CYTOGENETIC STUDY, TISSUE, SKIN/OTHER | CG TISS SKIN | |
| Standard chromosomal (or cytogenetic) analyses performed on tissues, and Fluorescence in situ hybridization (FISH) | CYTOGENETIC STUDY, TUMOR | CG TUMOR | |
| Standard chromosomal (or cytogenetic) analyses performed on tissues, and Fluorescence in situ hybridization (FISH) | DIGEORGE SEQUENCE/VELOCARDIOFACIAL SYNDROME (VCF), 22Q11.2 (TUPLE1 DELETION) AND DISTAL 22Q13.3 DELETION (ARSA) | CGF VCF | |
| Standard chromosomal (or cytogenetic) analyses performed on tissues, and Fluorescence in situ hybridization (FISH) | EGFR GENE AMPLIFICATION | FISH EGFR | |
| Standard chromosomal (or cytogenetic) analyses performed on tissues, and Fluorescence in situ hybridization (FISH) | ETV6/RUNX1, FISH | CGFi TEL | |
| Standard chromosomal (or cytogenetic) analyses performed on tissues, and Fluorescence in situ hybridization (FISH) | EWS GENE REARRANGEMENT IN EWING SARCOMA/PNET | FISH EWS | |
| Standard chromosomal (or cytogenetic) analyses performed on tissues, and Fluorescence in situ hybridization (FISH) | FGFR1 GENE REARRANGEMENT | CGFi FGFR1 | |
| Standard chromosomal (or cytogenetic) analyses performed on tissues, and Fluorescence in situ hybridization (FISH) | FISH CHIC 2; DELETION (OR FIP1L1/PDGFRA FUSION) IN HES AND SMCD | CGFi CHIC2 | |
| Standard chromosomal (or cytogenetic) analyses performed on tissues, and Fluorescence in situ hybridization (FISH) | FLUORESCENCE IN SITU HYBRIDIZATION (FISH) TESTING, PRENATAL PANEL | CGF PRENAT | |
| Standard chromosomal (or cytogenetic) analyses performed on tissues, and Fluorescence in situ hybridization (FISH) | FOXO1 GENE REARRANGEMENT IN ALVEOLAR RHABDOMYOSARCOMA | FISH ARM | |
| Standard chromosomal (or cytogenetic) analyses performed on tissues, and Fluorescence in situ hybridization (FISH) | FUS GENE REARRANGEMENT | FISH FUS | |
| Standard chromosomal (or cytogenetic) analyses performed on tissues, and Fluorescence in situ hybridization (FISH) | HER2 AMPLIFICATION BY FISH | FISH HER2 | |
| Standard chromosomal (or cytogenetic) analyses performed on tissues, and Fluorescence in situ hybridization (FISH) | IGH GENE REARRANGEMENT | CGFi IGH | |
| Standard chromosomal (or cytogenetic) analyses performed on tissues, and Fluorescence in situ hybridization (FISH) | IGH/BCL2, FISH | CGFi FCL | |
| Standard chromosomal (or cytogenetic) analyses performed on tissues, and Fluorescence in situ hybridization (FISH) | IGH/FGFR3, FISH | CGFi t(4;14) | |
| Standard chromosomal (or cytogenetic) analyses performed on tissues, and Fluorescence in situ hybridization (FISH) | IGH/MAF, FISH | CGFi t(14;16) | |
| Standard chromosomal (or cytogenetic) analyses performed on tissues, and Fluorescence in situ hybridization (FISH) | INV(16) FISH | CGFi inv(16) | |
| Standard chromosomal (or cytogenetic) analyses performed on tissues, and Fluorescence in situ hybridization (FISH) | MAR/DEL 1-3, FISH | CGF MAR | |
| Standard chromosomal (or cytogenetic) analyses performed on tissues, and Fluorescence in situ hybridization (FISH) | MDM2 GENE AMPLIFICATION | FISH MDM2 | |
| Standard chromosomal (or cytogenetic) analyses performed on tissues, and Fluorescence in situ hybridization (FISH) | MDS PANEL, FISH | CGFi MDSpan | |
| Standard chromosomal (or cytogenetic) analyses performed on tissues, and Fluorescence in situ hybridization (FISH) | MILLER-DIEKER SYNDROME (MDS), 17P13.3 (LIS1 DELETION) | CGF MDK | |
| Standard chromosomal (or cytogenetic) analyses performed on tissues, and Fluorescence in situ hybridization (FISH) | MLL GENE REARRANGEMENT, 11Q23, IN AML AND ALL | CGFi MLL | |
| Standard chromosomal (or cytogenetic) analyses performed on tissues, and Fluorescence in situ hybridization (FISH) | MYB GENE REARRANGEMENT | FISH MYB | |
| Standard chromosomal (or cytogenetic) analyses performed on tissues, and Fluorescence in situ hybridization (FISH) | MYC GENE REARRANGEMENT IN BURKITT, OTHER LYMPHOMA | FISH MYC | |
| Standard chromosomal (or cytogenetic) analyses performed on tissues, and Fluorescence in situ hybridization (FISH) | MYC, FISH | CGFi cMYC | |
| Standard chromosomal (or cytogenetic) analyses performed on tissues, and Fluorescence in situ hybridization (FISH) | MYELOMA PANEL, FISH | CGFi MMpan | |
| Standard chromosomal (or cytogenetic) analyses performed on tissues, and Fluorescence in situ hybridization (FISH) | P53, FISH | CGFi P53 | |
| Standard chromosomal (or cytogenetic) analyses performed on tissues, and Fluorescence in situ hybridization (FISH) | PML/RARA GENE FUSION IN APL, T(15;17)(Q22;Q21) | CGFi APL | |
| Standard chromosomal (or cytogenetic) analyses performed on tissues, and Fluorescence in situ hybridization (FISH) | PRADER-WILLI SYNDROME (PWS), 15Q11.2 (SNRPN DELETION) | CGF PWS | |
| Standard chromosomal (or cytogenetic) analyses performed on tissues, and Fluorescence in situ hybridization (FISH) | PRENATAL FISH FOR TRISOMIES 13, 18 AND 21, X AND Y CHROMOSOMES (5-10 ML DIRECT AMNIOTIC FLUID) | CGF PRENAT | |
| Standard chromosomal (or cytogenetic) analyses performed on tissues, and Fluorescence in situ hybridization (FISH) | ROS1 GENE REARRANGEMENT | FISH ROS1 | |
| Standard chromosomal (or cytogenetic) analyses performed on tissues, and Fluorescence in situ hybridization (FISH) | SMITH-MAGENIS SYNDROME (SMS), 17P11.2 (FL1 DELETION) | CGF SMS | |
| Standard chromosomal (or cytogenetic) analyses performed on tissues, and Fluorescence in situ hybridization (FISH) | SUBTELOMERIC FISH STUDIES FOR CRYPTIC REARRANGEMENTS | CGF SUBTL | |
| Standard chromosomal (or cytogenetic) analyses performed on tissues, and Fluorescence in situ hybridization (FISH) | SYT GENE REARRANGEMENT IN SYNOVIAL SARCOMA | FISH SYN SARC | |
| Standard chromosomal (or cytogenetic) analyses performed on tissues, and Fluorescence in situ hybridization (FISH) | T(8;21), FISH | CGFi t(8;21) | |
| Standard chromosomal (or cytogenetic) analyses performed on tissues, and Fluorescence in situ hybridization (FISH) | TRISOMY 8 | CGFi ENUM | |
| Standard chromosomal (or cytogenetic) analyses performed on tissues, and Fluorescence in situ hybridization (FISH) | UROVYSION FLUORESCENCE IN SITU HYBRIDIZATION (FISH) SCREENING RECURRENT BLADDER CANCER | CGFi UROV | |
| Standard chromosomal (or cytogenetic) analyses performed on tissues, and Fluorescence in situ hybridization (FISH) | WHOLE CHROMOSOME PAINTS (TO IDENTIFY UNKNOWN REARRANGEMENTS/MARKERS) | CGF WCPan | |
| Standard chromosomal (or cytogenetic) analyses performed on tissues, and Fluorescence in situ hybridization (FISH) | WILLIAMS SYNDROME (WS), 7Q11.23 (WSCR DELETION) | CGF WMS | |
| Standard chromosomal (or cytogenetic) analyses performed on tissues, and Fluorescence in situ hybridization (FISH) | X-LINKED ICHTHYOSIS, XP22.3 (STEROID SULFATASE DELETION) | CGF MCDEL | |
| Virology typically includes a range of culture, antigen and molecular test procedures for the diagnosis of viral and chlamydia infections | ADENOVIRUS QUANTITATIVE PCR, PLASMA ORDER | ADVQT | 87799 |
| Virology typically includes a range of culture, antigen and molecular test procedures for the diagnosis of viral and chlamydia infections | BK VIRUS DNA PCR PLASMA, QUANTITATIVE | BKVPC | |
| Virology typically includes a range of culture, antigen and molecular test procedures for the diagnosis of viral and chlamydia infections | BK VIRUS DNA PCR URINE, QUANTITATIVE | BKVPCU | |
| Virology typically includes a range of culture, antigen and molecular test procedures for the diagnosis of viral and chlamydia infections | CHLAMYDIA TRACHOMATIS AND NEISSERIA GONORRHOEAE (GC), NUCLIEC ACID AMPLIFICATION TESTING (NAAT) | CLGC3 | |
| Virology typically includes a range of culture, antigen and molecular test procedures for the diagnosis of viral and chlamydia infections | CYTOMEGALOVIRUS QUANTITATIVE (CMV VIRAL LOAD) PCR | CMVQT | |
| Virology typically includes a range of culture, antigen and molecular test procedures for the diagnosis of viral and chlamydia infections | CYTOMEGALOVIRUS(CMV) DNA, QUALITATIVE PCR, NON-PLASMA | CMVQL | |
| Virology typically includes a range of culture, antigen and molecular test procedures for the diagnosis of viral and chlamydia infections | EPSTEIN BARR VIRUS (EBV) QUANTITATIVE PCR, PLASMA | EBVQP | |
| Virology typically includes a range of culture, antigen and molecular test procedures for the diagnosis of viral and chlamydia infections | HEPATITIS B PCR QUANTITATIVE, SERUM | HBPCR | |
| Virology typically includes a range of culture, antigen and molecular test procedures for the diagnosis of viral and chlamydia infections | HEPATITIS C VIRUS (HCV) RNA, QUANTITATIVE PCR, SERUM, WITH REFLEX TO GENOTYPING | HCVPCX | |
| Virology typically includes a range of culture, antigen and molecular test procedures for the diagnosis of viral and chlamydia infections | HHV-6 QUANTITATIVE PCR, PLASMA ORDER | HHV6QT | |
| Virology typically includes a range of culture, antigen and molecular test procedures for the diagnosis of viral and chlamydia infections | HIV-1 ANTIVIRAL RESISTANCE TESTING - INTEGRASE | AVIN | |
| Virology typically includes a range of culture, antigen and molecular test procedures for the diagnosis of viral and chlamydia infections | HIV-1 ANTIVIRAL RESISTANCE TESTING, PROTEASE AND REVERSE-TRANSCRIPTASE, PLASMA | AVRT | |
| Virology typically includes a range of culture, antigen and molecular test procedures for the diagnosis of viral and chlamydia infections | HIV-1 RNA, QUANTITATIVE PCR, PLASMA | HIVPCR | |
| Virology typically includes a range of culture, antigen and molecular test procedures for the diagnosis of viral and chlamydia infections | HPV 16/18 TYPING | HPVPCR | |
| Virology typically includes a range of culture, antigen and molecular test procedures for the diagnosis of viral and chlamydia infections | HPV 6/11 TYPING | HPV6PC | |
| Virology typically includes a range of culture, antigen and molecular test procedures for the diagnosis of viral and chlamydia infections | HUMAN PAPILLOMAVIRUS VIRUS (HPV), NUCLIEC ACID AMPLIFICATION TESTING (NAAT) | HPVHR3 | |
| Molecular Genetic Pathology Laboratory includes diagnostic services for inherited genetic disorders, hematolymphoid malignancies, solid tumors, and genetic risk factors. | A/HYPOCHONDROPLASIA, BLOOD | CHON | 81401 |
| Molecular Genetic Pathology Laboratory includes diagnostic services for inherited genetic disorders, hematolymphoid malignancies, solid tumors, and genetic risk factors. | A/HYPOCHONDROPLASIA, NON-BLOOD | FCHON | |
| Molecular Genetic Pathology Laboratory includes diagnostic services for inherited genetic disorders, hematolymphoid malignancies, solid tumors, and genetic risk factors. | ALPHA THALASSEMIA, BLOOD | ATHAL | |
| Molecular Genetic Pathology Laboratory includes diagnostic services for inherited genetic disorders, hematolymphoid malignancies, solid tumors, and genetic risk factors. | ALPHA THALASSEMIA, NON-BLOOD | FATHAL | |
| Molecular Genetic Pathology Laboratory includes diagnostic services for inherited genetic disorders, hematolymphoid malignancies, solid tumors, and genetic risk factors. | AML PROGNOSIS ASSAY, BLOOD | AMLP | |
| Molecular Genetic Pathology Laboratory includes diagnostic services for inherited genetic disorders, hematolymphoid malignancies, solid tumors, and genetic risk factors. | AML PROGNOSIS ASSAY, NON-BLOOD | BMAML | |
| Molecular Genetic Pathology Laboratory includes diagnostic services for inherited genetic disorders, hematolymphoid malignancies, solid tumors, and genetic risk factors. | B-CELL CLONALITY BY PCR ,BLOOD | BCLON | |
| Molecular Genetic Pathology Laboratory includes diagnostic services for inherited genetic disorders, hematolymphoid malignancies, solid tumors, and genetic risk factors. | B-CELL CLONALITY, NON-BLOOD | BMBCLO | |
| Molecular Genetic Pathology Laboratory includes diagnostic services for inherited genetic disorders, hematolymphoid malignancies, solid tumors, and genetic risk factors. | BCR-ABL KINASE DOMAIN MUTATION ANALYSIS, BLOOD | BCRKDM | |
| Molecular Genetic Pathology Laboratory includes diagnostic services for inherited genetic disorders, hematolymphoid malignancies, solid tumors, and genetic risk factors. | BCR-ABL KINASE DOMAIN MUTATION ANALYSIS, NON-BLOOD | NBCRKDM | |
| Molecular Genetic Pathology Laboratory includes diagnostic services for inherited genetic disorders, hematolymphoid malignancies, solid tumors, and genetic risk factors. | BCR-ABL, BLOOD | BCRQT | |
| Molecular Genetic Pathology Laboratory includes diagnostic services for inherited genetic disorders, hematolymphoid malignancies, solid tumors, and genetic risk factors. | BCR-ABL, NON-BLOOD | BMBCRQ | |
| Molecular Genetic Pathology Laboratory includes diagnostic services for inherited genetic disorders, hematolymphoid malignancies, solid tumors, and genetic risk factors. | BETA THALASSEMIA SEQUENCING, BLOOD | BTHSQ | |
| Molecular Genetic Pathology Laboratory includes diagnostic services for inherited genetic disorders, hematolymphoid malignancies, solid tumors, and genetic risk factors. | BETA THALASSEMIA SEQUENCING, NON-BLOOD | FBTHSQ | |
| Molecular Genetic Pathology Laboratory includes diagnostic services for inherited genetic disorders, hematolymphoid malignancies, solid tumors, and genetic risk factors. | BIOTINIDASE SEQUENCING ASSAY | BIOSA | |
| Molecular Genetic Pathology Laboratory includes diagnostic services for inherited genetic disorders, hematolymphoid malignancies, solid tumors, and genetic risk factors. | BRAF, BLOOD | BRAF | |
| Molecular Genetic Pathology Laboratory includes diagnostic services for inherited genetic disorders, hematolymphoid malignancies, solid tumors, and genetic risk factors. | BRAF, NON-BLOOD | NBRAF | |
| Molecular Genetic Pathology Laboratory includes diagnostic services for inherited genetic disorders, hematolymphoid malignancies, solid tumors, and genetic risk factors. | CALRETICULIN MUTATION DETECTION, BLOOD | CALR | |
| Molecular Genetic Pathology Laboratory includes diagnostic services for inherited genetic disorders, hematolymphoid malignancies, solid tumors, and genetic risk factors. | CALRETICULIN MUTATION DETECTION, NON-BLOOD | NCALR | |
| Molecular Genetic Pathology Laboratory includes diagnostic services for inherited genetic disorders, hematolymphoid malignancies, solid tumors, and genetic risk factors. | CANCER SOMATIC MUTATION PANEL, BLOOD | CSMPB | |
| Molecular Genetic Pathology Laboratory includes diagnostic services for inherited genetic disorders, hematolymphoid malignancies, solid tumors, and genetic risk factors. | CANCER SOMATIC MUTATION PANEL, NON-BLOOD | CSMP | |
| Molecular Genetic Pathology Laboratory includes diagnostic services for inherited genetic disorders, hematolymphoid malignancies, solid tumors, and genetic risk factors. | CDH1 BY SEQUENCING (FAMILIAL GASTRIC CANCER) | CDH1 | |
| Molecular Genetic Pathology Laboratory includes diagnostic services for inherited genetic disorders, hematolymphoid malignancies, solid tumors, and genetic risk factors. | CDH1 MLPA, BLOOD | CDMLPA | |
| Molecular Genetic Pathology Laboratory includes diagnostic services for inherited genetic disorders, hematolymphoid malignancies, solid tumors, and genetic risk factors. | CEBPA, BLOOD | CEBPA | |
| Molecular Genetic Pathology Laboratory includes diagnostic services for inherited genetic disorders, hematolymphoid malignancies, solid tumors, and genetic risk factors. | CEBPA, NON-BLOOD | BMCEBP | |
| Molecular Genetic Pathology Laboratory includes diagnostic services for inherited genetic disorders, hematolymphoid malignancies, solid tumors, and genetic risk factors. | CF POLY-T ANALYSIS, BLOOD | CFPT | |
| Molecular Genetic Pathology Laboratory includes diagnostic services for inherited genetic disorders, hematolymphoid malignancies, solid tumors, and genetic risk factors. | CF POLY-T ANALYSIS, NON-BLOOD | NCFPT | |
| Molecular Genetic Pathology Laboratory includes diagnostic services for inherited genetic disorders, hematolymphoid malignancies, solid tumors, and genetic risk factors. | CFTR DELETION/DUPLICATION ANALYSIS BY MLPA | CFMLPA | |
| Molecular Genetic Pathology Laboratory includes diagnostic services for inherited genetic disorders, hematolymphoid malignancies, solid tumors, and genetic risk factors. | CFTR SCREEN BY SEQUENCING | CFSS | |
| Molecular Genetic Pathology Laboratory includes diagnostic services for inherited genetic disorders, hematolymphoid malignancies, solid tumors, and genetic risk factors. | CONNEXIN 26 SEQUENCING, BLOOD | CX26S | |
| Molecular Genetic Pathology Laboratory includes diagnostic services for inherited genetic disorders, hematolymphoid malignancies, solid tumors, and genetic risk factors. | CONNEXIN 26 SEQUENCING, NON-BLOOD | FCX26S | |
| Molecular Genetic Pathology Laboratory includes diagnostic services for inherited genetic disorders, hematolymphoid malignancies, solid tumors, and genetic risk factors. | CONNEXIN 30, BLOOD | CX30 | |
| Molecular Genetic Pathology Laboratory includes diagnostic services for inherited genetic disorders, hematolymphoid malignancies, solid tumors, and genetic risk factors. | CONNEXIN 30, NON-BLOOD | NCX30 | |
| Molecular Genetic Pathology Laboratory includes diagnostic services for inherited genetic disorders, hematolymphoid malignancies, solid tumors, and genetic risk factors. | CYSTIC FIBROSIS DIAGNOSTIC SEQUENCING ASSAY, BLOOD | CFDS | |
| Molecular Genetic Pathology Laboratory includes diagnostic services for inherited genetic disorders, hematolymphoid malignancies, solid tumors, and genetic risk factors. | CYSTIC FIBROSIS DIAGNOSTIC SEQUENCING ASSAY, NON-BLOOD | NCFDS | |
| Molecular Genetic Pathology Laboratory includes diagnostic services for inherited genetic disorders, hematolymphoid malignancies, solid tumors, and genetic risk factors. | CYSTIC FIBROSIS MUTATION STUDY (CF), BLOOD | CF32 | |
| Molecular Genetic Pathology Laboratory includes diagnostic services for inherited genetic disorders, hematolymphoid malignancies, solid tumors, and genetic risk factors. | CYSTIC FIBROSIS MUTATION STUDY (CF), NON BLOOD | NCF32 | |
| Molecular Genetic Pathology Laboratory includes diagnostic services for inherited genetic disorders, hematolymphoid malignancies, solid tumors, and genetic risk factors. | DUCHENNE AND BECKER MUSCULAR DYSTROPHIES BY MLPA | DBMLPA | |
| Molecular Genetic Pathology Laboratory includes diagnostic services for inherited genetic disorders, hematolymphoid malignancies, solid tumors, and genetic risk factors. | EGFR, BLOOD | EGFR | |
| Molecular Genetic Pathology Laboratory includes diagnostic services for inherited genetic disorders, hematolymphoid malignancies, solid tumors, and genetic risk factors. | EGFR, NON-BLOOD | NEGFR | |
| Molecular Genetic Pathology Laboratory includes diagnostic services for inherited genetic disorders, hematolymphoid malignancies, solid tumors, and genetic risk factors. | FACTOR V LEIDEN, BLOOD | LEID | |
| Molecular Genetic Pathology Laboratory includes diagnostic services for inherited genetic disorders, hematolymphoid malignancies, solid tumors, and genetic risk factors. | FGFR1 CRANIOSYNOSTOSIS, BLOOD | FGFR1 | |
| Molecular Genetic Pathology Laboratory includes diagnostic services for inherited genetic disorders, hematolymphoid malignancies, solid tumors, and genetic risk factors. | FGFR1 CRANIOSYNOSTOSIS, NON-BLOOD | FFGFR1 | |
| Molecular Genetic Pathology Laboratory includes diagnostic services for inherited genetic disorders, hematolymphoid malignancies, solid tumors, and genetic risk factors. | FGFR2 CRANIOSYNOSTOSIS, BLOOD | FGFR2 | |
| Molecular Genetic Pathology Laboratory includes diagnostic services for inherited genetic disorders, hematolymphoid malignancies, solid tumors, and genetic risk factors. | FGFR2 CRANIOSYNOSTOSIS, NON-BLOOD | FFGFR2 | |
| Molecular Genetic Pathology Laboratory includes diagnostic services for inherited genetic disorders, hematolymphoid malignancies, solid tumors, and genetic risk factors. | FGFR3 MUENKE, BLOOD | FGFR3 | |
| Molecular Genetic Pathology Laboratory includes diagnostic services for inherited genetic disorders, hematolymphoid malignancies, solid tumors, and genetic risk factors. | FGFR3 MUENKE, NON-BLOOD | FFGFR3 | |
| Molecular Genetic Pathology Laboratory includes diagnostic services for inherited genetic disorders, hematolymphoid malignancies, solid tumors, and genetic risk factors. | FRAGILE X | FRAGX | |
| Molecular Genetic Pathology Laboratory includes diagnostic services for inherited genetic disorders, hematolymphoid malignancies, solid tumors, and genetic risk factors. | HEMOCHROMATOSIS GENOTYPING ASSAY | HCHGA | |
| Molecular Genetic Pathology Laboratory includes diagnostic services for inherited genetic disorders, hematolymphoid malignancies, solid tumors, and genetic risk factors. | HUNTINGTON'S DISEASE ANALYSIS BY PCR | HUNT | |
| Molecular Genetic Pathology Laboratory includes diagnostic services for inherited genetic disorders, hematolymphoid malignancies, solid tumors, and genetic risk factors. | JANUS KINASE 2 V617F MUTATION, BLOOD | JAK2 | |
| Molecular Genetic Pathology Laboratory includes diagnostic services for inherited genetic disorders, hematolymphoid malignancies, solid tumors, and genetic risk factors. | JANUS KINASE 2 V617F MUTATION, NON-BLOOD | NJAK2 | |
| Molecular Genetic Pathology Laboratory includes diagnostic services for inherited genetic disorders, hematolymphoid malignancies, solid tumors, and genetic risk factors. | KIT D816V MUTATION BY AS-PCR, BLOOD | D816V | |
| Molecular Genetic Pathology Laboratory includes diagnostic services for inherited genetic disorders, hematolymphoid malignancies, solid tumors, and genetic risk factors. | KIT D816V MUTATION BY AS-PCR, NON-BLOOD | ND816V | |
| Molecular Genetic Pathology Laboratory includes diagnostic services for inherited genetic disorders, hematolymphoid malignancies, solid tumors, and genetic risk factors. | KIT SEQUENCING (EXONS 8 AND 17), BLOOD | CKITMU | |
| Molecular Genetic Pathology Laboratory includes diagnostic services for inherited genetic disorders, hematolymphoid malignancies, solid tumors, and genetic risk factors. | KIT SEQUENCING (EXONS 8 AND 17), NON-BLOOD | NCKIT | |
| Molecular Genetic Pathology Laboratory includes diagnostic services for inherited genetic disorders, hematolymphoid malignancies, solid tumors, and genetic risk factors. | KRAS / NRAS MUTATION ANALYSIS | RAS | |
| Molecular Genetic Pathology Laboratory includes diagnostic services for inherited genetic disorders, hematolymphoid malignancies, solid tumors, and genetic risk factors. | MATERNAL CELL CONTAMINATION, FETAL SAMPLE | FMCC | |
| Molecular Genetic Pathology Laboratory includes diagnostic services for inherited genetic disorders, hematolymphoid malignancies, solid tumors, and genetic risk factors. | MATERNAL CELL CONTAMINATION, MATERNAL SAMPLE | MCC | |
| Molecular Genetic Pathology Laboratory includes diagnostic services for inherited genetic disorders, hematolymphoid malignancies, solid tumors, and genetic risk factors. | MGMT PROMOTER METHYLATION, BLOOD | MGMTB | |
| Molecular Genetic Pathology Laboratory includes diagnostic services for inherited genetic disorders, hematolymphoid malignancies, solid tumors, and genetic risk factors. | MGMT PROMOTER METHYLATION, NON-BLOOD | MGMT | |
| Molecular Genetic Pathology Laboratory includes diagnostic services for inherited genetic disorders, hematolymphoid malignancies, solid tumors, and genetic risk factors. | MICROSATELLITE INSTABILITY | TMSI | |
| Molecular Genetic Pathology Laboratory includes diagnostic services for inherited genetic disorders, hematolymphoid malignancies, solid tumors, and genetic risk factors. | MYD88 MUTATION ANALYSIS, BLOOD | MYD88 | |
| Molecular Genetic Pathology Laboratory includes diagnostic services for inherited genetic disorders, hematolymphoid malignancies, solid tumors, and genetic risk factors. | MYD88 MUTATION ANALYSIS, NON BLOOD | NMYD88 | |
| Molecular Genetic Pathology Laboratory includes diagnostic services for inherited genetic disorders, hematolymphoid malignancies, solid tumors, and genetic risk factors. | PENDRED SYNDROME, BLOOD | PDS | |
| Molecular Genetic Pathology Laboratory includes diagnostic services for inherited genetic disorders, hematolymphoid malignancies, solid tumors, and genetic risk factors. | PENDRED SYNDROME, NON-BLOOD | NPDS | |
| Molecular Genetic Pathology Laboratory includes diagnostic services for inherited genetic disorders, hematolymphoid malignancies, solid tumors, and genetic risk factors. | PML/RARA, QUANTITATIVE, BLOOD | T1517 | |
| Molecular Genetic Pathology Laboratory includes diagnostic services for inherited genetic disorders, hematolymphoid malignancies, solid tumors, and genetic risk factors. | PML/RARA, QUANTITATIVE, NON-BLOOD | BM1517 | |
| Molecular Genetic Pathology Laboratory includes diagnostic services for inherited genetic disorders, hematolymphoid malignancies, solid tumors, and genetic risk factors. | PRADER-WILLI SYNDROME | PWS | |
| Molecular Genetic Pathology Laboratory includes diagnostic services for inherited genetic disorders, hematolymphoid malignancies, solid tumors, and genetic risk factors. | PROTHROMBIN-20210A MUTATION, BLOOD | P20210 | |
| Molecular Genetic Pathology Laboratory includes diagnostic services for inherited genetic disorders, hematolymphoid malignancies, solid tumors, and genetic risk factors. | SF3B1 BY SEQUENCING, BLOOD | SF3B1 | |
| Molecular Genetic Pathology Laboratory includes diagnostic services for inherited genetic disorders, hematolymphoid malignancies, solid tumors, and genetic risk factors. | SF3B1 BY SEQUENCING, NON-BLOOD | NSF3B1 | |
| Molecular Genetic Pathology Laboratory includes diagnostic services for inherited genetic disorders, hematolymphoid malignancies, solid tumors, and genetic risk factors. | STANFORD SOLID TUMOR ACTIONABLE MUTATION PANEL | STAMP | |
| Molecular Genetic Pathology Laboratory includes diagnostic services for inherited genetic disorders, hematolymphoid malignancies, solid tumors, and genetic risk factors. | T-CELL CLONALITY BY PCR REFLEX TO TCR-BETA (TCRB) REARRANGEMENTS, BLOOD | TCLON | |
| Molecular Genetic Pathology Laboratory includes diagnostic services for inherited genetic disorders, hematolymphoid malignancies, solid tumors, and genetic risk factors. | T-CELL CLONALITY BY PCR REFLEX TO TCR-BETA (TCRB) REARRANGEMENTS, NON-BLOOD | BMTCLO | |
| Molecular Genetic Pathology Laboratory includes diagnostic services for inherited genetic disorders, hematolymphoid malignancies, solid tumors, and genetic risk factors. | VH HYPERMUTATION, BLOOD | VHHA | |
| Molecular Genetic Pathology Laboratory includes diagnostic services for inherited genetic disorders, hematolymphoid malignancies, solid tumors, and genetic risk factors. | VH HYPERMUTATION, NON-BLOOD | NVHHA | |
| Coagulation and Hemostasis Laboratory typically includes clinical and laboratory evaluation of disorders of hemostasis and thrombosis | UNFRACTIONATED HEPARIN ACTIVITY BY ANTI-Xa ACTIVITY | HEPAR | 85520 |
| Coagulation and Hemostasis Laboratory typically includes clinical and laboratory evaluation of disorders of hemostasis and thrombosis | ACTIVATED PROTEIN C RESISTANCE | APC | |
| Coagulation and Hemostasis Laboratory typically includes clinical and laboratory evaluation of disorders of hemostasis and thrombosis | ADAMTS-13 PROFILE | ADAMTS | |
| Coagulation and Hemostasis Laboratory typically includes clinical and laboratory evaluation of disorders of hemostasis and thrombosis | ANTI-PHOSPHOLIPID ANTIBODY PANEL | APHSA2 | |
| Coagulation and Hemostasis Laboratory typically includes clinical and laboratory evaluation of disorders of hemostasis and thrombosis | ANTI-THROMBIN III PLASMA | AT3 | |
| Coagulation and Hemostasis Laboratory typically includes clinical and laboratory evaluation of disorders of hemostasis and thrombosis | BETA-2 GLYCOPROTEIN 1 | B2GP1 | |
| Coagulation and Hemostasis Laboratory typically includes clinical and laboratory evaluation of disorders of hemostasis and thrombosis | CARDIOLIPIN ANTIBODY, IGG AND IGM, SERUM | ACA | |
| Coagulation and Hemostasis Laboratory typically includes clinical and laboratory evaluation of disorders of hemostasis and thrombosis | D-DIMER (ELISA) | DDIML | |
| Coagulation and Hemostasis Laboratory typically includes clinical and laboratory evaluation of disorders of hemostasis and thrombosis | D-DIMER PLASMA, QUALITATIVE | DDIM | |
| Coagulation and Hemostasis Laboratory typically includes clinical and laboratory evaluation of disorders of hemostasis and thrombosis | DILUTE RUSSELL VIPER VENOM | DRVVTP | |
| Coagulation and Hemostasis Laboratory typically includes clinical and laboratory evaluation of disorders of hemostasis and thrombosis | EUGLOBULIN CLOT LYSIS | ECL | |
| Coagulation and Hemostasis Laboratory typically includes clinical and laboratory evaluation of disorders of hemostasis and thrombosis | FACTOR II ASSAY | FACT2 | |
| Coagulation and Hemostasis Laboratory typically includes clinical and laboratory evaluation of disorders of hemostasis and thrombosis | FACTOR IX ASSAY | FACT9 | |
| Coagulation and Hemostasis Laboratory typically includes clinical and laboratory evaluation of disorders of hemostasis and thrombosis | FACTOR V ASSAY | FACT5 | |
| Coagulation and Hemostasis Laboratory typically includes clinical and laboratory evaluation of disorders of hemostasis and thrombosis | FACTOR VII ASSAY | FACT7 | |
| Coagulation and Hemostasis Laboratory typically includes clinical and laboratory evaluation of disorders of hemostasis and thrombosis | FACTOR VIII ASSAY | FACT8 | |
| Coagulation and Hemostasis Laboratory typically includes clinical and laboratory evaluation of disorders of hemostasis and thrombosis | FACTOR VIII INHIBITOR, HUMAN | F8INH | |
| Coagulation and Hemostasis Laboratory typically includes clinical and laboratory evaluation of disorders of hemostasis and thrombosis | FACTOR X ASSAY | FACT10 | |
| Coagulation and Hemostasis Laboratory typically includes clinical and laboratory evaluation of disorders of hemostasis and thrombosis | FACTOR XI ASSAY | FACT11 | |
| Coagulation and Hemostasis Laboratory typically includes clinical and laboratory evaluation of disorders of hemostasis and thrombosis | FACTOR XII ASSAY | FACT12 | |
| Coagulation and Hemostasis Laboratory typically includes clinical and laboratory evaluation of disorders of hemostasis and thrombosis | FACTOR XIII SCREEN | FACT13 | |
| Coagulation and Hemostasis Laboratory typically includes clinical and laboratory evaluation of disorders of hemostasis and thrombosis | FIBRIN DEGRADATION PRODUCTS | FDP | |
| Coagulation and Hemostasis Laboratory typically includes clinical and laboratory evaluation of disorders of hemostasis and thrombosis | FREE PROTEIN S ACTIVITY, PLASMA | PROTSF | |
| Coagulation and Hemostasis Laboratory typically includes clinical and laboratory evaluation of disorders of hemostasis and thrombosis | HEPARIN PLATELET FACTOR 4 ANTIBODY | HITAB | |
| Coagulation and Hemostasis Laboratory typically includes clinical and laboratory evaluation of disorders of hemostasis and thrombosis | HEPARIN X A (FONDAPARINUX), PLASMA | ARIX | |
| Coagulation and Hemostasis Laboratory typically includes clinical and laboratory evaluation of disorders of hemostasis and thrombosis | HIT FUNCTIONAL BY IMPEDANCE AGGREGOMETRY | HITIA | |
| Coagulation and Hemostasis Laboratory typically includes clinical and laboratory evaluation of disorders of hemostasis and thrombosis | LMWH ACTIVITY BY ANTI-Xa ACTIVITY | ANTIXA | |
| Coagulation and Hemostasis Laboratory typically includes clinical and laboratory evaluation of disorders of hemostasis and thrombosis | LUPUS ANTICOAGULANT - PTTLA | LUPUS | |
| Coagulation and Hemostasis Laboratory typically includes clinical and laboratory evaluation of disorders of hemostasis and thrombosis | PHOSPHATIDYLSERINE/PROTHROMBIN ANTIBODIES | LABAPSPT | |
| Coagulation and Hemostasis Laboratory typically includes clinical and laboratory evaluation of disorders of hemostasis and thrombosis | PLASMINOGEN ACTIVITY | PLASMN | |
| Coagulation and Hemostasis Laboratory typically includes clinical and laboratory evaluation of disorders of hemostasis and thrombosis | PLATELET AGGREGATION | PLTAGG | |
| Coagulation and Hemostasis Laboratory typically includes clinical and laboratory evaluation of disorders of hemostasis and thrombosis | PLATELET FUNCTION SCREEN | PLTFUN | |
| Coagulation and Hemostasis Laboratory typically includes clinical and laboratory evaluation of disorders of hemostasis and thrombosis | PLATELET INHIBITION BY THROMBOELASTOGRAPHY PLATELET MAPPING | PLTMAP | |
| Coagulation and Hemostasis Laboratory typically includes clinical and laboratory evaluation of disorders of hemostasis and thrombosis | PROTEIN C ANTIGEN, TOTAL | TOTALC | |
| Coagulation and Hemostasis Laboratory typically includes clinical and laboratory evaluation of disorders of hemostasis and thrombosis | PROTEIN C, ACTIVITY, PLASMA | PROTC | |
| Coagulation and Hemostasis Laboratory typically includes clinical and laboratory evaluation of disorders of hemostasis and thrombosis | PROTEIN S ANTIGEN, TOTAL | TOTALS | |
| Coagulation and Hemostasis Laboratory typically includes clinical and laboratory evaluation of disorders of hemostasis and thrombosis | PROTEIN S, ACTIVITY, PLASMA | PROTS | |
| Coagulation and Hemostasis Laboratory typically includes clinical and laboratory evaluation of disorders of hemostasis and thrombosis | PT INHIBITOR SCREEN | PTINH | |
| Coagulation and Hemostasis Laboratory typically includes clinical and laboratory evaluation of disorders of hemostasis and thrombosis | PTT INHIBITOR SCREEN | PTTINH | |
| Coagulation and Hemostasis Laboratory typically includes clinical and laboratory evaluation of disorders of hemostasis and thrombosis | REPTILASE TIME | REPT | |
| Coagulation and Hemostasis Laboratory typically includes clinical and laboratory evaluation of disorders of hemostasis and thrombosis | RISTOCETIN-INDUCED PLATELET AGGREGATION | RIPA | |
| Coagulation and Hemostasis Laboratory typically includes clinical and laboratory evaluation of disorders of hemostasis and thrombosis | THROMBIN TIME | TT | |
| Coagulation and Hemostasis Laboratory typically includes clinical and laboratory evaluation of disorders of hemostasis and thrombosis | VON WILLEBRAND DISEASE SCREEN | VWSCN | |
| Coagulation and Hemostasis Laboratory typically includes clinical and laboratory evaluation of disorders of hemostasis and thrombosis | VON WILLEBRAND FACTOR ACTIVITY | VWACT | |
| Coagulation and Hemostasis Laboratory typically includes clinical and laboratory evaluation of disorders of hemostasis and thrombosis | VON WILLEBRAND FACTOR ANTIGEN PLASMA | VWAG | |
| Flow Cytometry includes diagnostic test menu, including leukemia/lymphoma immunophenotyping, CD34+ stem cell quantitation, lymphocyte subset analysis, paroxysmal nocturnal hemoglobulinuria (PNH) screen and Sézary syndrome | CD34 PANEL, BLOOD | CD34 | 86367 |
| Flow Cytometry includes diagnostic test menu, including leukemia/lymphoma immunophenotyping, CD34+ stem cell quantitation, lymphocyte subset analysis, paroxysmal nocturnal hemoglobulinuria (PNH) screen and Sézary syndrome | CD34 PANEL, BONE MARROW | BMCD34 | |
| Flow Cytometry includes diagnostic test menu, including leukemia/lymphoma immunophenotyping, CD34+ stem cell quantitation, lymphocyte subset analysis, paroxysmal nocturnal hemoglobulinuria (PNH) screen and Sézary syndrome | CD34 PANEL, FLUID | FCD34 | |
| Flow Cytometry includes diagnostic test menu, including leukemia/lymphoma immunophenotyping, CD34+ stem cell quantitation, lymphocyte subset analysis, paroxysmal nocturnal hemoglobulinuria (PNH) screen and Sézary syndrome | CD4-CD8 PANEL, BLOOD | C4C8 | |
| Flow Cytometry includes diagnostic test menu, including leukemia/lymphoma immunophenotyping, CD34+ stem cell quantitation, lymphocyte subset analysis, paroxysmal nocturnal hemoglobulinuria (PNH) screen and Sézary syndrome | EMA (EOSIN-5-MALEIMIDE) BY FLOW CYTOMETRY | EMA | |
| Flow Cytometry includes diagnostic test menu, including leukemia/lymphoma immunophenotyping, CD34+ stem cell quantitation, lymphocyte subset analysis, paroxysmal nocturnal hemoglobulinuria (PNH) screen and Sézary syndrome | IMMUNOPHENOTYPING BY FLOW CYTOMETRY | FCPATH | |
| Flow Cytometry includes diagnostic test menu, including leukemia/lymphoma immunophenotyping, CD34+ stem cell quantitation, lymphocyte subset analysis, paroxysmal nocturnal hemoglobulinuria (PNH) screen and Sézary syndrome | PAROXYSMAL NOCTURNAL HEMOGLOBINURIA SCREEN (PNH) SCREEN PATH13/FCPATH | PATH13/FCPATH | |
| Flow Cytometry includes diagnostic test menu, including leukemia/lymphoma immunophenotyping, CD34+ stem cell quantitation, lymphocyte subset analysis, paroxysmal nocturnal hemoglobulinuria (PNH) screen and Sézary syndrome | SÉZARY/T-CELL PANEL | PATH18 | |
| Flow Cytometry includes diagnostic test menu, including leukemia/lymphoma immunophenotyping, CD34+ stem cell quantitation, lymphocyte subset analysis, paroxysmal nocturnal hemoglobulinuria (PNH) screen and Sézary syndrome | T SUBSETS AND B LYMPHS, FLUID | FTBLYM | |
| Flow Cytometry includes diagnostic test menu, including leukemia/lymphoma immunophenotyping, CD34+ stem cell quantitation, lymphocyte subset analysis, paroxysmal nocturnal hemoglobulinuria (PNH) screen and Sézary syndrome | T SUBSETS AND B LYMPHS, WHOLE BLOOD | TBLYM | |