Quick links to places on this page:
Enterprise Security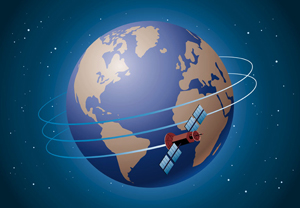 Managing the complexity of security continues to be the most important challenge for organizations around the globe, followed closely by preventing security breaches, enforcing security policies and spreading user awareness. These challenges have prompted a significant increase in security spending in the coming year, according to a survey by Information Week magazine. Here are a few reasons to retain us to help:
No World Borders's team takes a holistic approach to protecting the availability, confidentiality, and integrity of information and knowledge capital for your organization.
Our solutions are intended to address technology, compliance, and process on a simultaneous basis in order to provide protection for your corporation's valued information assets.
We view security along with process excellence as key foundations for regulatory compliance, whether you operate in or wish to address:

FDA regulated environments
General financial regulations such as Sarbanes Oxley
Need to comply with industry consortium standards or best practices such as PCI DSS, ITIL, ISO, or other standards.

We understand the management, regulatory and technical issues around these regulations and will address them through our consulting team, and our partners. Our leadership has held compliance responsibility and performed audits for both large and small organizations, so we have the seasoning to know how to balance compliance, technology, audit, assessment and other lenses to view these issues with the appropriate integrated view.
We and our partners can help perform management and staff education, general and application controls, assessments, and we can help you get to the audit compliance level required for self-assessments, third party audits for both security and regulatory standards, and help train your team to ensure that best practices and compliance continue after the audit period is over.
If you would like to learn how to improve your security and compliance, please contact us.
Regulatory Compliance Consulting for Medical Device & Pharmaceuticals firms
It could be argued that the pharmaceutical and medical products industry—with its high-value, high-regulation product lines—could have the most at stake for achieving operational excellence. Regulatory requirements have risen for this industry struggling to hold down cost. We help your organization keep compliance standards at their highest, while holding costs in check. Our services help companies achieve world-class regulatory compliance and drive operational excellence throughout their organizations.
No World Borders has developed several service offerings by combining our deep industry experience with pioneering technology and capabilities. Gartner recently reported that Pharmaceutical and Medical Device companies have been under estimating the impact of health care payment reform and "Obamacare" or the Patient Protection and Affordable Care Act. We work with our clients to achieve sustainable, long-term, integrated solutions at lower cost aligning strategy with people, processes and technology. We aim for speed to value through extensive experience, pre-packaged materials and fast implementation.
Our Health & Life Sciences industry group works with clients to ensure that patient need is at the center of everything they do. Within pharmaceutical and medical products, providers, payers and public service health we are transforming global health care by connecting information, insights and technology to improve the quality of the patient experience. Process improvement is at the forefront of No World Border's competencies, which are critical in highly regulated industries.
Our services include:
Global Adverse Event Reporting Process Design & Systems Integration – We offer development of world-class adverse event reporting processes, including global case management, clinical documentation improvement for ICD-10, ICD-10 Financial Risk Assessments, workflow, regulatory reporting and clinical trial reconciliation capabilities via our consulting and software partners. Our deep experience in integrating systems that draw process and data from CRM, ERP, call center and other applications enable improved visibility and dash boarding of information to ensure that adverse event reporting procedures are clearly documented, with a high level of transparency. Our detailed review of the legal and regulatory principles driving prescription drug labeling, and patient labeling in the United States, Canada and the European Union with clients have lead to improved compliance processes. It addresses post marketing communication to consumers and health care professionals, as well as providing an overview of product liability and public health policy issues in the United States. We support the design and implementation of labeling processes and support systems across the entire enterprise from R&D through the distribution of the package insert in all countries around the world. This includes core label processes as well as timely labeling updates.
Current Codified Current Good Manufacturing Practice (cGMP) Compliance & 21 CFR Part II Compliance. Solutions to manage cGMP related documents and processes, including CAPA, in accordance with cGMP guidelines. Our work with clients under consent decrees has highlighted the importance of trained and skilled employees. No World Borders is able to provide an end-to-end solution across the enterprise ensuring that your people and partners and their processes are fully integrated with the selected solutions from our alliance partners. Identification of gaps in your organization's ability to be compliant with 21 CFR Part 11 and the development of a pragmatic, actionable implementation program. Action plans focus on reducing the cost and complexity of Part 11 compliance and the development of sustainable long-term compliance capabilities.
Global Regulatory Process Mapping and Transformation – Development of effective global regulatory capabilities that support all aspects of your business from R&D through ongoing support for marketed products with effective interactions with regulators in all geographies.
Document Management and Submissions for R&D – We help implement fully compliant electronic document capabilities via our consulting and software partners to support all regulatory documents in the R&D environment. No World Borders works with clients to provide an end-to-end solution enabling the creation, capture, dissemination and archiving of regulated R&D documentation throughout the lifecycle of the product not only within the client's organization but also between alliance partners, CROs, investigators, patients and regulators worldwide. We also support enhancement of your organization's electronic global submission capability including document assembly, management, publishing and regulatory review. Increases the speed and quality of the interface between your organization and the regulator.
Process improvement reviews for companies that wish to better understand health care reform, comply with new regulations and find strategic advantage (see below)
See our success stories page for more information
Contact us for more information on our services
Service Oriented Architecture Roadmap Consulting and Process Excellence
Do more with less. While it typically pertains to doing more work with fewer resources, it can also apply to information technology. Through a Service-Oriented Architecture (SOA), your applications and technology systems have the ability do more with less.
SOA can be defined as a software design and implementation methodology of loosely coupled, coarse grained, reusable services. These can be integrated with each other, through a wide variety of platform independent service interfaces.
Let's take the example of a large insurer with multiple applications running its claims functions, with multiple sign-on and data sources. Instead of replacing these existing systems with a costly and cumbersome new application, a Web-based unified desktop can be created for employees to have a single view of the process, using existing components.
The advantage of this approach is the reduction of cost in developing and maintaining systems. This in turn leads to higher ROI on IT investments while having an IT architecture that can adapt faster to future needs—one that is more agile.
SOA Roadmap allows you to take command over IT development and maintenance, enabling systems to move in quicker step with new initiatives or improved processes.
Additional SOA Roadmap benefits include:
Agile Business and Technology Environment
Reduced Business, IT, and Maintenance Costs
Increase Alignment Between Business Process and Systems
More Efficient Processes and More Productive People
Architecture Ready to Support Innovation and Future Growth
Evolutionary Approach to Allow Client to Gain Mastery
The SOA Roadmap solution helps your organization maximize the reuse of existing infrastructure and assets to position your enterprise for change. We have a proven SOA Roadmap foundation framework and the methodologies to accelerate delivery with flexible tools and templates. By increasing responsiveness and reducing development and maintenance costs, your company can realize the benefits of enterprise agility, align your business and systems, and deliver increased value to the business.
If you would like to learn more about how we can help your business and systems align, please contact us.
Regulatory Compliance Consulting for Sarbanes Oxley
No World Border's financial and information technology experience combine to deliver an adaptable methodology and suite of tools that are easily integrated into your corporation's strategy for meeting the requirements of Risk Management issues and the Sarbanes-Oxley Act.
No World Borders is active in ISACA, a leading IT standards and best practices organization.
Fragmented approaches of the past
Corporate governance was handled departmentally with no consistent establishment of policies or communication of them across lines of business.
Risk management was buried in finance, and focused on financial risks and not enterprise or operational risks
Compliance was buried in legal and approached more as a project than as a sustainable process
Compliance & Risk in the Future
The goals of the convergence are to develop a culture of ethics and control
Improve confidence in operational and financial integrity
Maintain accurate and timely risk information
Accurately measure risk and compliance
Measure risks from business-process and business-units, as well as organization-wide
The Sarbanes-Oxley Act of 2002 was signed into law to restore investor confidence, minimize accounting fraud, and increase the integrity of data reported to the public. The law requires higher levels of disclosure from corporations, certification of financials by officers of the company, and reviews of controls that drive the accuracy and quality of financial data reported to the markets. Consequences of noncompliance with this legislation include corporate and individual penalties, forfeiture of compensation by officers, and civil penalties.
Our Sarbanes-Oxley Solution offers a comprehensive framework for compliance with the new legislation. Our approach covers planning, assessment, implementation, and optimization including tasks that we implement in coordination with internal financial auditors, public accounting auditors, and legal counsel.
We focus on overall program management, change management, and evaluating and implementing enabling technologies like ERP, consolidation, content management, workflow, program management, and dashboards.
Business Benefits Include:
Program management methodology and tools capable of delivering and measuring success
Program aimed to meet the requirements of Sarbanes-Oxley, but also to enhance the efficiency and effectiveness of the financial & disclosure processes
Repeatable and systemic process
Improved shareholder confidence
Integration of technology for efficiencies and automation
Improved close cycle timeframes
Reduced cost associated with report production
Increased accuracy, timeliness, completeness, and transparency of financial information and reporting
Independence of audit roles and responsibilities
Organizational readiness assessments
If you would like to learn more about how we can help your organization comply with Risk Management or the Sarbanes-Oxley Act, please contact us.
Health Care Process Improvement, HIPAA Compliant Best Practices for Payors and Providers, Medical Device, Pharma
Some of our specialties in health care include:
Review of health care reform quality measures, analytics, and relevancy to internal process improvement
Management consulting regarding improved global processes
HIPAA mandate data analysis and migration for deployment of new claims systems
Business process improvement for claims, customer service, provider management and related workflows
Information technology assessments and selection
Payor and Provider EDI communications
Integration of document imaging with enterprise-wide applications
Specification requirements for system development
Processes for HIPAA 5010, ICD-10, meaningful use of electronic health records, CMS value based purchasing, 5-Star Ratings
Development and monitoring of new workflow processes
Interface design and connection of inter-related systems
Data analytics to improve metrics, performance, and decision making
We have provided our clients with exceptional results in medical device and pharmaceuticals, including:
Pharmacovigilance systems (adverse event reporting)
New medical device software systems development
Management consulting regarding improved global processes
Internet Media & Marketing Strategies
No World Borders and its partners proven capabilities can provide you with a scalable online revenue engine that serves seamless metrics solutions to identify, target, attract and retain customers.
Our services via our partners include:
Paid search advertising ("pay per click" campaigns)
Natural search engine optimization (SEO) to bring more qualified viewers to your web site.
Media planning
Pay per call management
Search engine marketing analysis & analytics