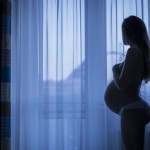 A Gartner forecast projects that demand for deep analytical talent and healthcare informatics skills will be 50% to 60% greater than projected supply by 2018.
While attending the Cleveland Clinic Innovation Summit in October 2014, I heard an astounding statistic from a well-respected physician and researcher regarding expected longevity in the U.S.
Fifty percent of children born today in the U.S. will live to be 100 years old.
How will this trend re-shape innovation in healthcare, and the opportunities for investors, patients, job seekers, and employers in the next five years?  One observation: The HIMSS 2015 conference in Chicago started off today and there has is an explosion of mobile solutions.
Read more about my observations on informatics and mobile health here.