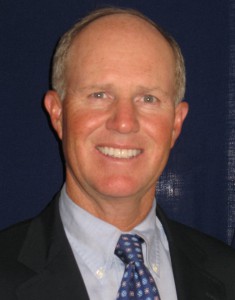 On Monday, November 30th at 1pm ET Mike Arrigo, CEO of No World Borders, Inc. will be participating in a health care industry panel on health care, HIPAA 5010, electronic data standards and some specifics around implementing the EDI standard HIPAA 5010.   His talk will include
An Introductory Overview of the HIPAA 5010
Moving from HIPAA 4010 to HIPAA 5010 and ICD-9 to ICD-10 coding is one of the toughest challenges facing the health care industry today. Prepare now by learning the key steps in transitioning to HIPAA 5010 standards.
Topics Mr. Arrigo will cover include
Organizational readiness
Process impacts
Auditing of requirements
Test plans
Organizational impact
Project planning
Presenters:
Scott C. Cox, Associate Director, Navigant Consulting, Inc.
Ed Hafner, Chief Technology Officer, Foresight Corporation
Mike Arrigo, Managing Partner, No World Borders, Inc.
Prasad Lokam, Chief Architect, Miracle Software Systems, Inc.
Lisa Miller, XEO Health
Rajiv Sabharwal, Chief Solutions Architect, Health and Life Sciences, Infosys
Event Info
Register For Event
November 30, 2009
1:00 EST
90 Minutes
Individual Registration – $295
Group Registration  –  $1,995
Priority Code: VM09
Conference Code: WH303
HIPAA 5010 is key to setting the foundation for ICD-10.  No World Borders provides reviews of HIPAA 5010 requirements for health care payers and providers.  Consider bringing outside HIPAA 5010 experts to your firm if you need to check your assumptions.